I know I'm not the only one that's obsessed with gold right now. We've been seeing it everywhere recently so I thought it was about time I made a gold freebie for you.
Today's freebie is a desktop wallpaper that says, "work hard, stay humble".
I used the beautiful Sophia font* together with this gold effect*. This wallpaper comes in white and black versions for desktop, tablet and phone.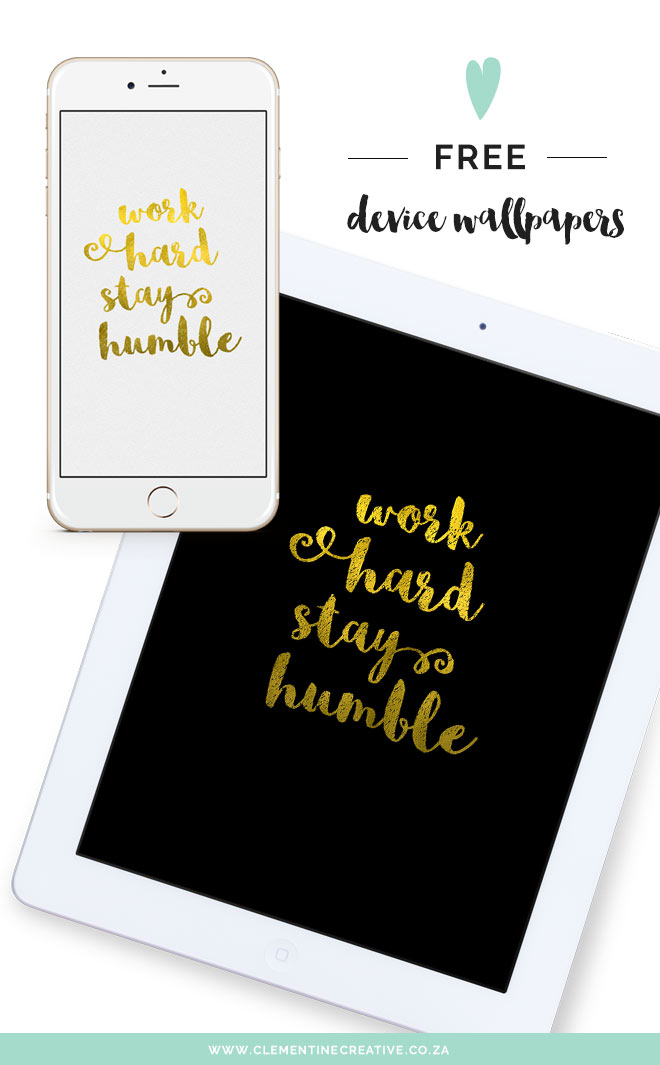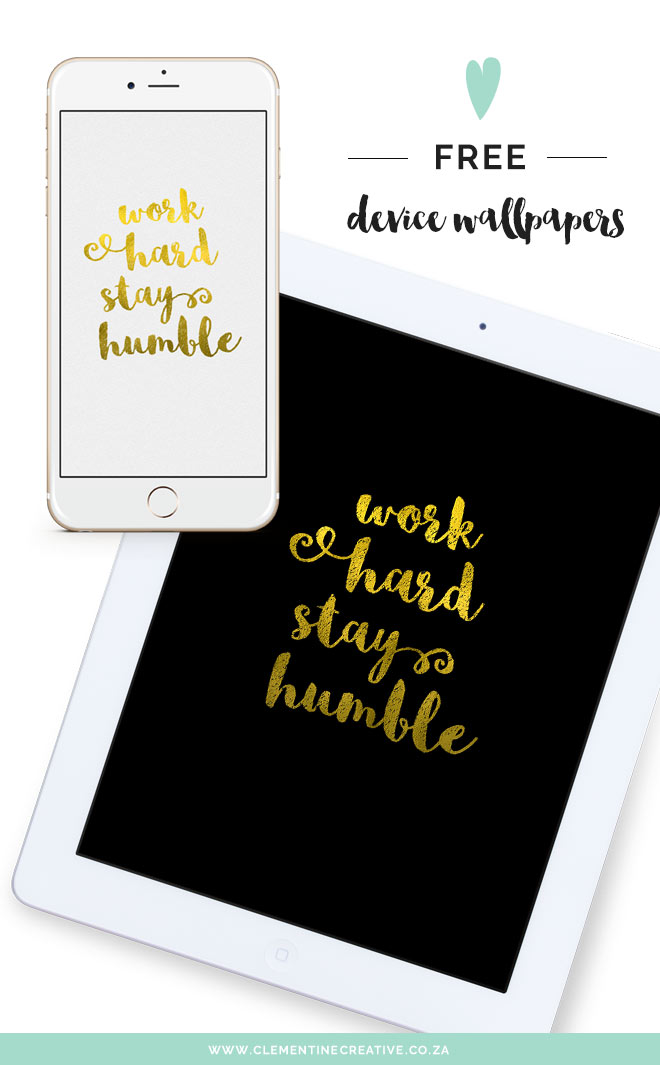 Please DON'T pin or upload my individual wallpaper images to Pinterest. It hurts my blog's chances of being found. Please pin this image instead so that others can find all my wallpapers and posts. Thank you!
Download this "work hard, stay humble" wallpaper below:
White version:


Black version:




Please note that all freebies on my site are for personal use only, and may not be sold. Feel free to share this freebie, but please credit me and link back to this page when placing my images on your blog or social media. Please DON'T link directly to the downloadable file; instead link back to the URL of this page. You are not allowed to use these for any other purpose than as a wallpaper on your devices. Thank you for your cooperation!
* Affiliate link. I will earn a small commission if you decide to purchase through my link.