The wait is over: the free printable 2019 calendar is here! This cute monthly calendar includes all 12 months of 2019. Scroll to the bottom of the post to download it.
Even though all of us have calendars on our phones, stationery lovers like us love to have a physical, pretty calendar that gives us joy just by looking at it.
I've been giving away a free calendar ever since I started this blog in 2012 and it continues to be one of my most popular posts. I always get questions from readers asking when the new calendar comes out.
This post contains affiliate links. I may earn a small commission if you decide to purchase something through my links. Read my full disclosure here.
Free Printable 2019 Wall Calendar
I'm excited to reveal the free 2019 calendar today and I hope you'll love it too!
This printable 2019 calendar features a different pattern for each month. You'll be excited to turn over the page to reveal a new design each month.
The patterns on this 2019 calendar are from Julia Dreams. I just love her products! She has bundled all of her pattern designs in one bundle which you can buy here which you can use for your small business, branding, paper stationery, clothing, accessories, wedding, packaging, magazines and more.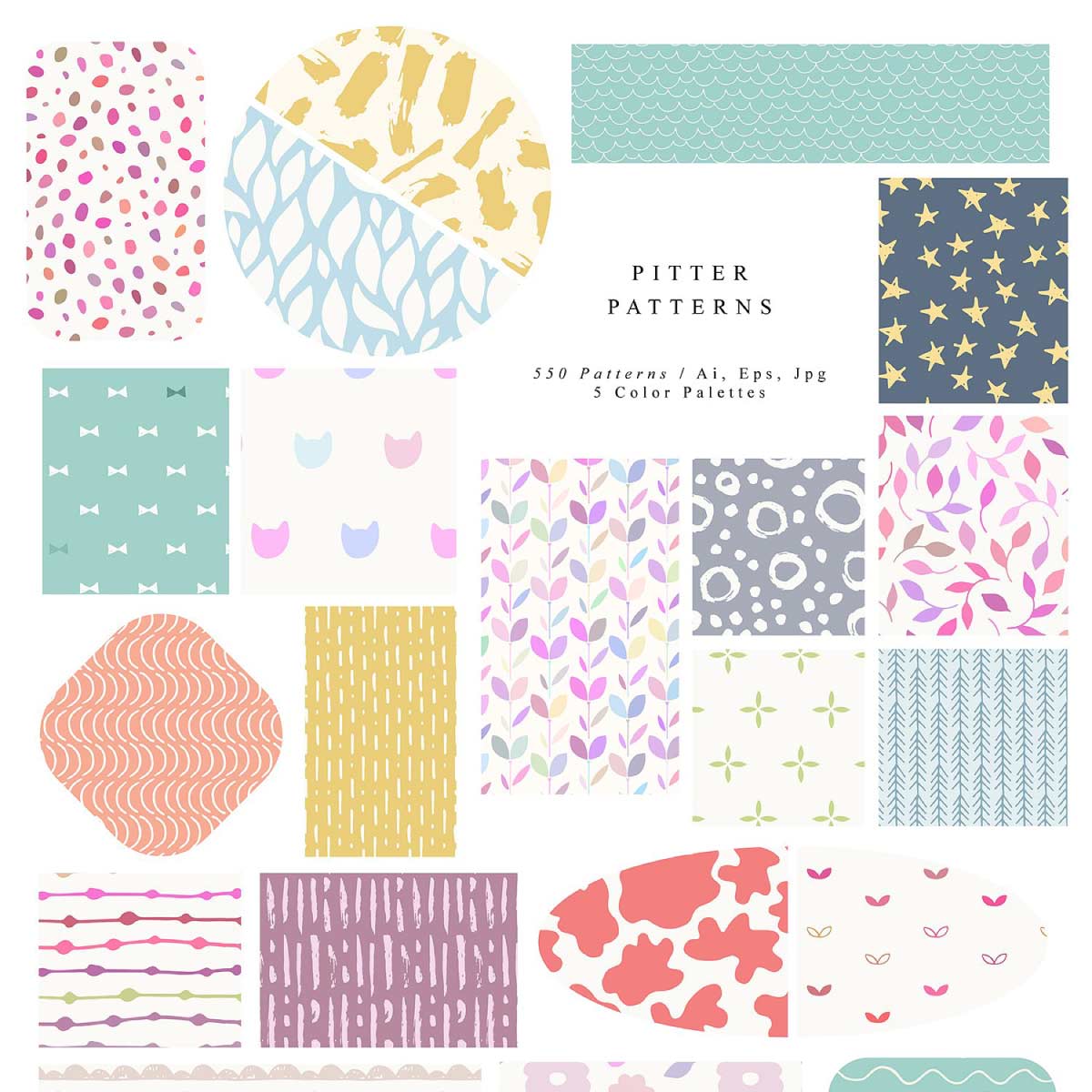 I call this a wall calendar because it's big enough to put on your wall or fridge. If you're looking for a mini calendar to put on your desk, you can buy my 2019 desk calendar here. It features a different inspirational quote for each month and I just love how it brightens up my desk.
This 2019 calendar comes in A4 size but you can also print it on US Letter paper. It's printer friendly so it won't use a lot of ink, but you can still take it to a copy shop to get it printed there. I like to print my calendar on nice thick paper and place it in a clipboard and display on my desk. You can also tape it to your wall or your fridge.
Like last year, this calendar comes in both Monday and Sunday start!
Supplies needed
Printer paper or card stock
A printer. Here is the one I use.
A clipboard to display your calendar
How to print this 2019 free printable calendar
– Download the PDF file below
– Open the PDF file in Adobe Reader
– Go to File – Print and choose the "fit" option under Paper Size and Handling.
– Print out on normal office paper or thicker paper if you're giving it as a gift
– Place in a clipboard and display it on your desk!
Download this 2019 calendar below
Please note that all freebies on my site are for personal use only, and may not be sold, altered, redistributed or claimed as your own. A lot of hard work has gone into making these. Thank you for respecting my terms!
I hope you enjoy this free 2019 calendar. Leave me a comment to tell me how you will be using it.
Before you go! My 2019 printable desk calendar is now available! I'm in love with the cute size and the way it looks on my desk.
Each month features a different motivational quote.
Display it on a miniature easel, photo holder or clipboard, or paste it in your notebook or journal. However you decide to display it, motivation will follow you everywhere.
Don't have time to download this calendar now? Pin the image below to save it for later!