I'm excited to share my latest free printable, these library cards. I originally created these for my mom. She's a teacher and needed library cards to rent out her books to the school kids to get them to read more.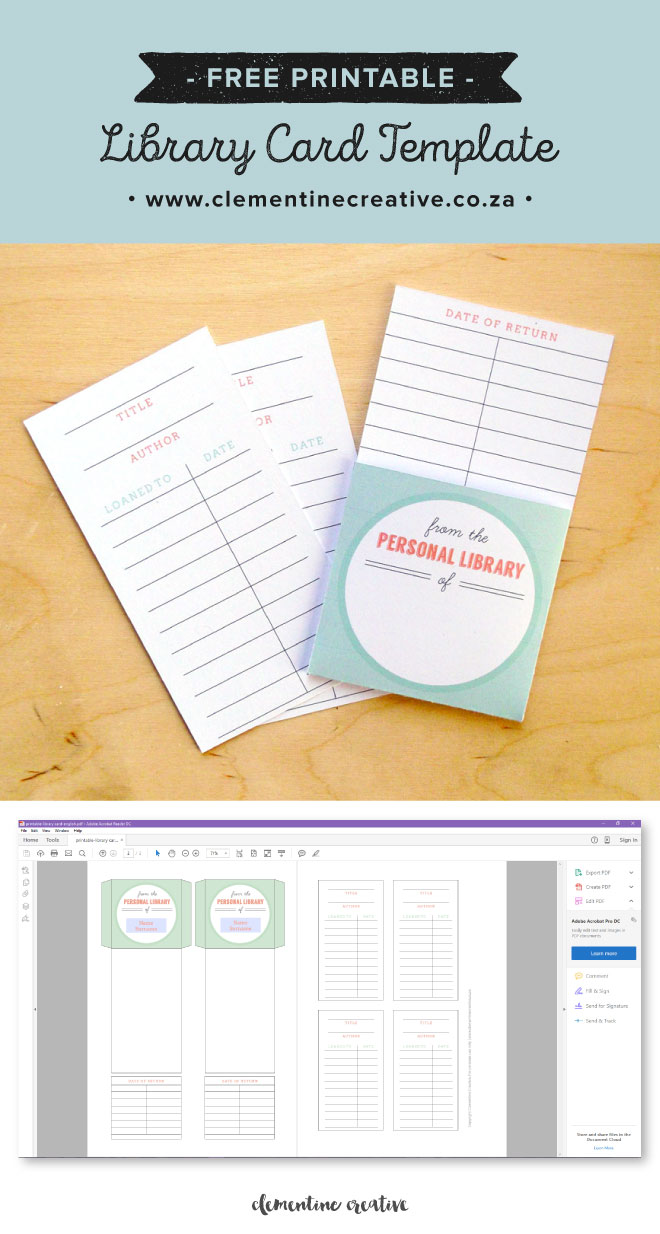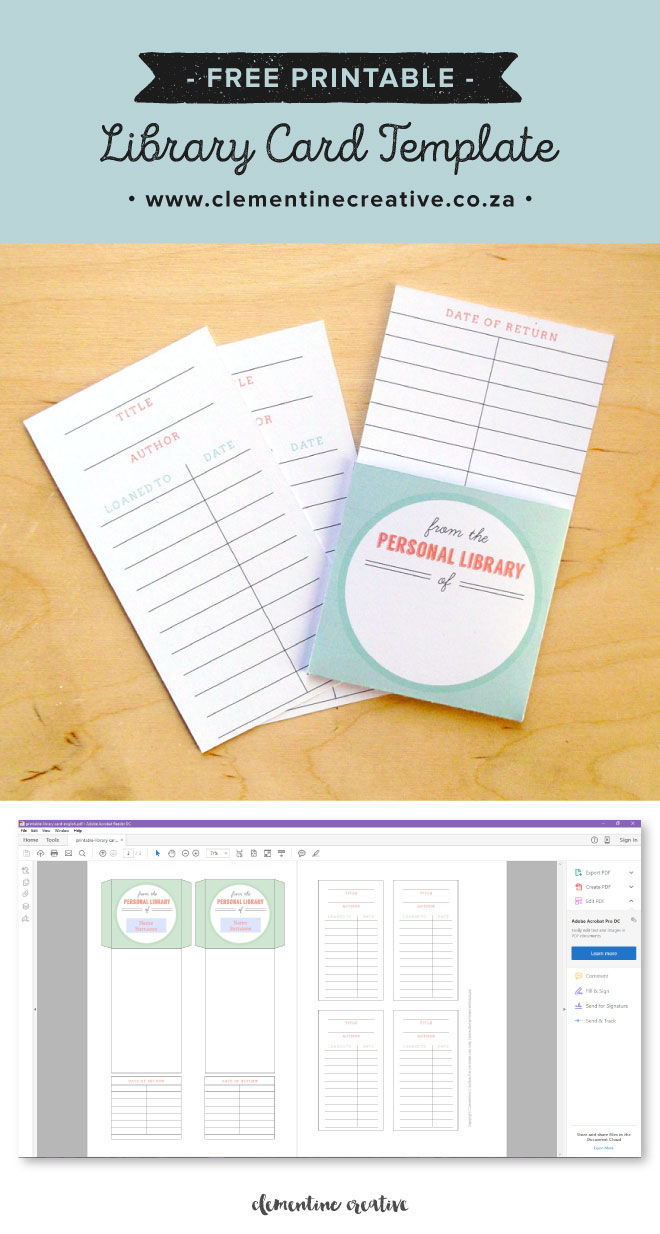 You can use these if you lend out your books a lot to your friends and would like to receive it again on a certain date. That way, your friends won't forget about it and keep it indefinitely! These are also perfect for teachers who lend out books to students.
You will receive a template of the library card pocket, date of return cards, and cards for book title, author, loaned to, and date.
Instructions
1. Open the PDF file in Adobe Reader
2. Type in your own name in the highlighted fields under "from the personal library of". Or delete that text and write in your name by hand or use your own personal stamp.
3. Print out on card stock. The paper should not be too thick or else you won't be able to fold it nicely.
4. Fold the the long white piece of the card backwards and stick the "date of return" card on it. Glue the flaps to close it.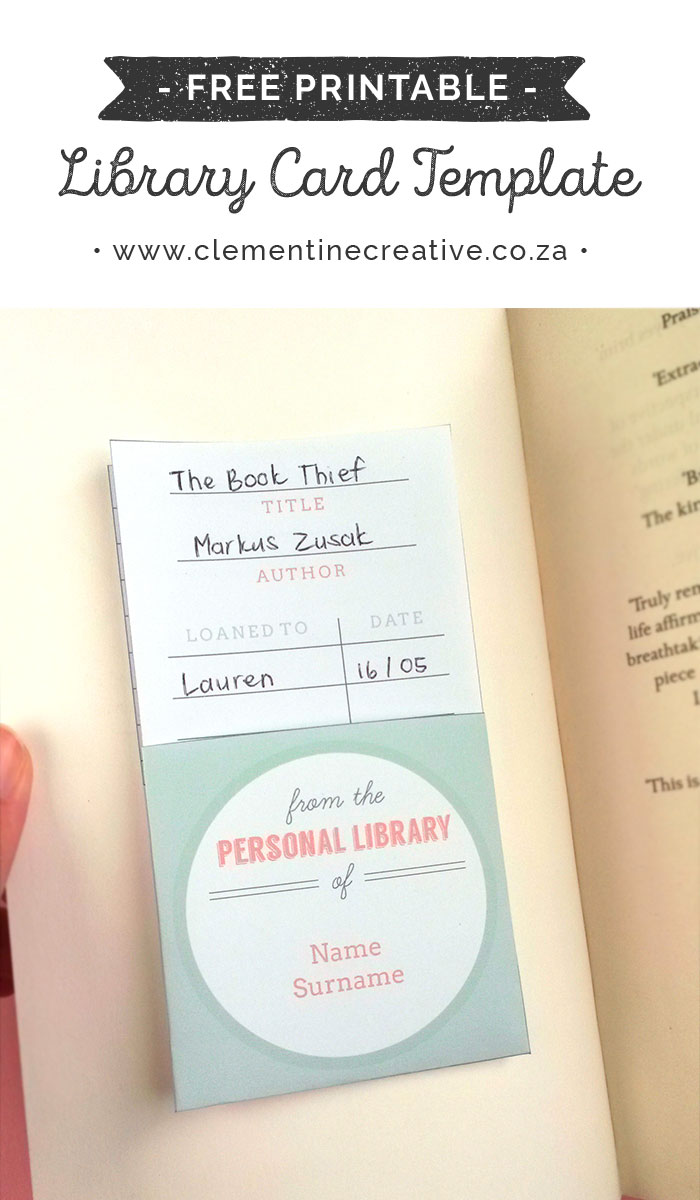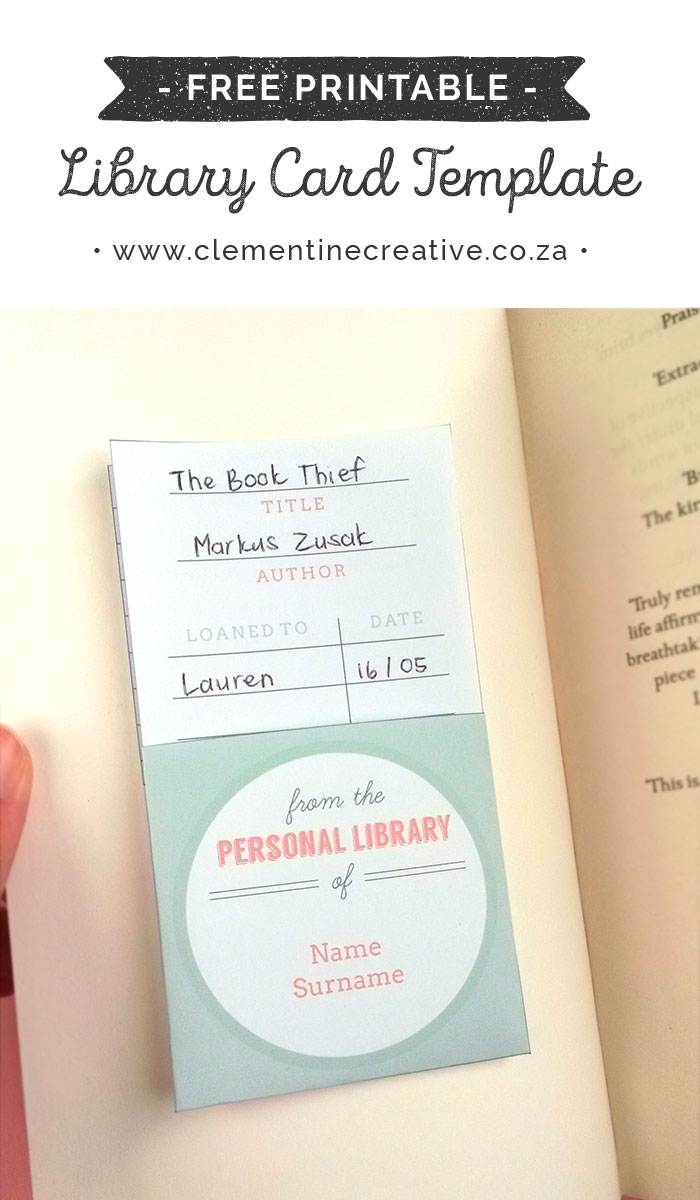 If you liked this printable, check out my other free printables here, or visit my shop – you might find something you need!
I'm linking up to these parties.
If you enjoyed this post, please do me a favour and share it using the buttons below!