I've been wanting to give away a free wedding invitation template for a while now, and finally decided that it was time. This one has a kraft paper background with white bunting and decorations. It is one of the bestsellers in my Zazzle store, so I thought it would be a popular freebie too!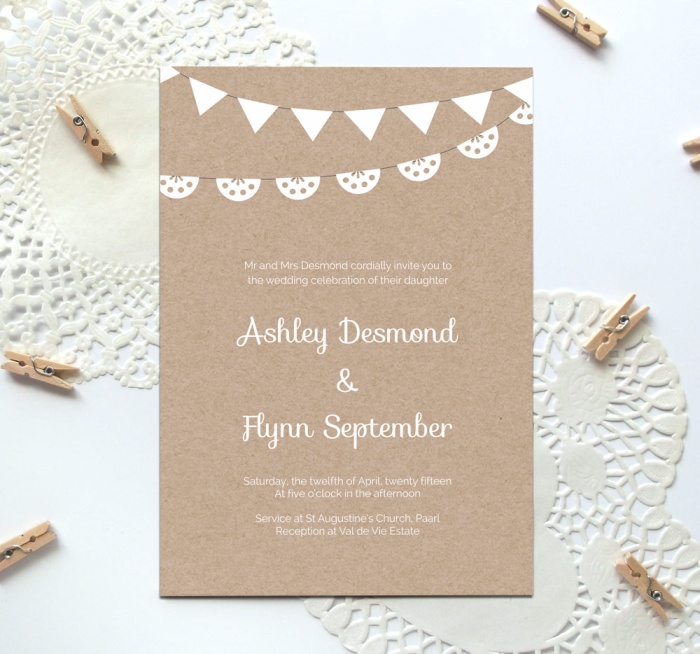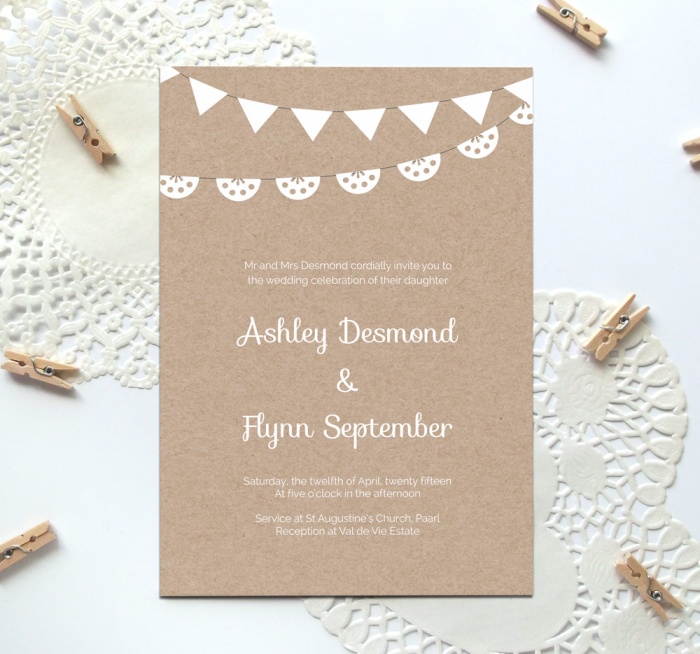 This wedding template is a fillable PDF file, meaning you can fill in your own wording on the PDF. There are two cards on one page. You can print it at home or at a copy shop, but I'd recommend a copy shop since this design will use a lot of ink.
How to make this wedding invite
1) Download the ZIP file.
2) Open the PDF file in Adobe Reader. It won't work in any other program.
3) Fill in your wording in the highlighted fields. Once you fill in one card, it will update the details on the other card automatically.
4) Print out on white card stock.
5) Cut out along the dotted lines with a craft knife. You can use a steel ruler and cutting mat to help you.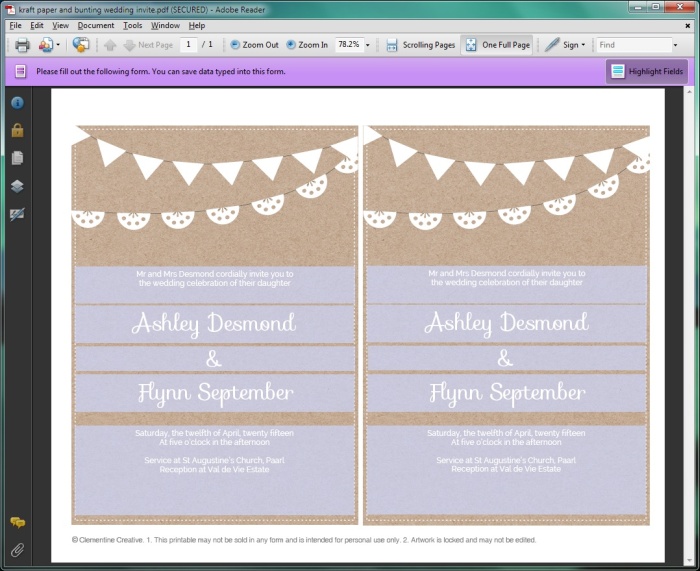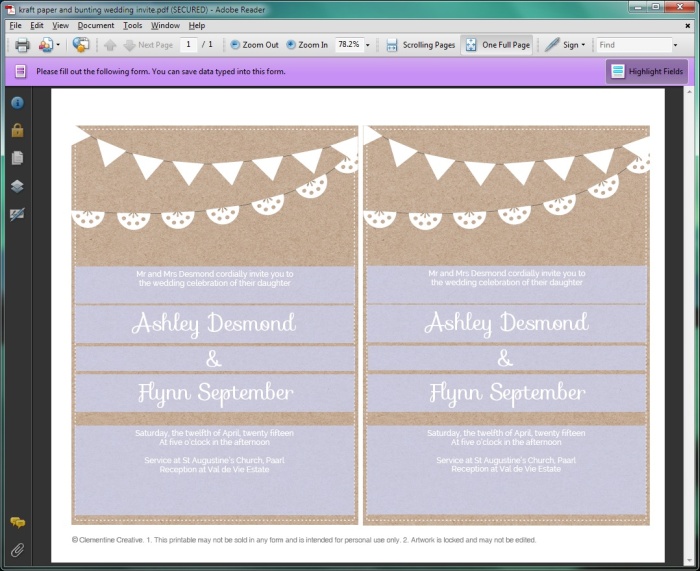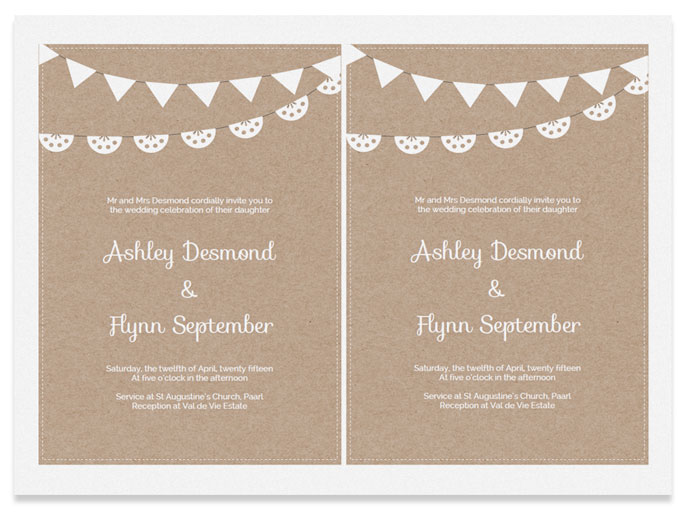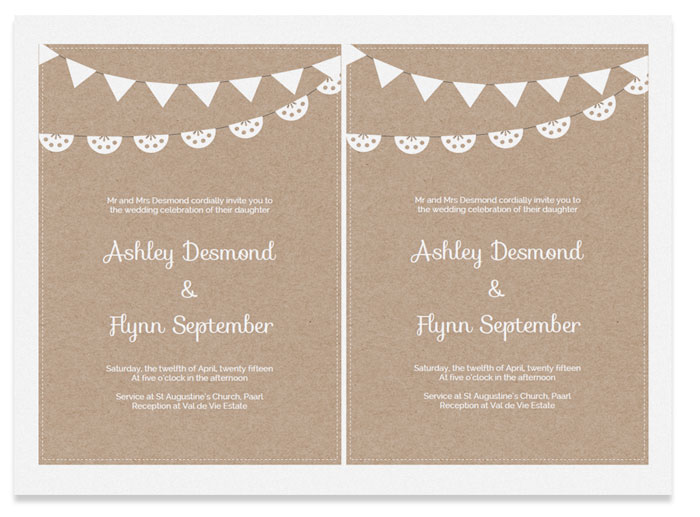 More Wedding Invitation Templates
Looking for more wedding and party invitation templates? Check out my printed invitations on Zazzle or my digital invitations on Greenvelope. You can simply fill in your own text on the invite and place your order! It's quick, cost effective and your guests will be blown away by the beautifully designed invite!
Related posts
How I design a wedding invitation in Adobe Illustrator
How to design the perfect wedding invitations (by Greetings Island)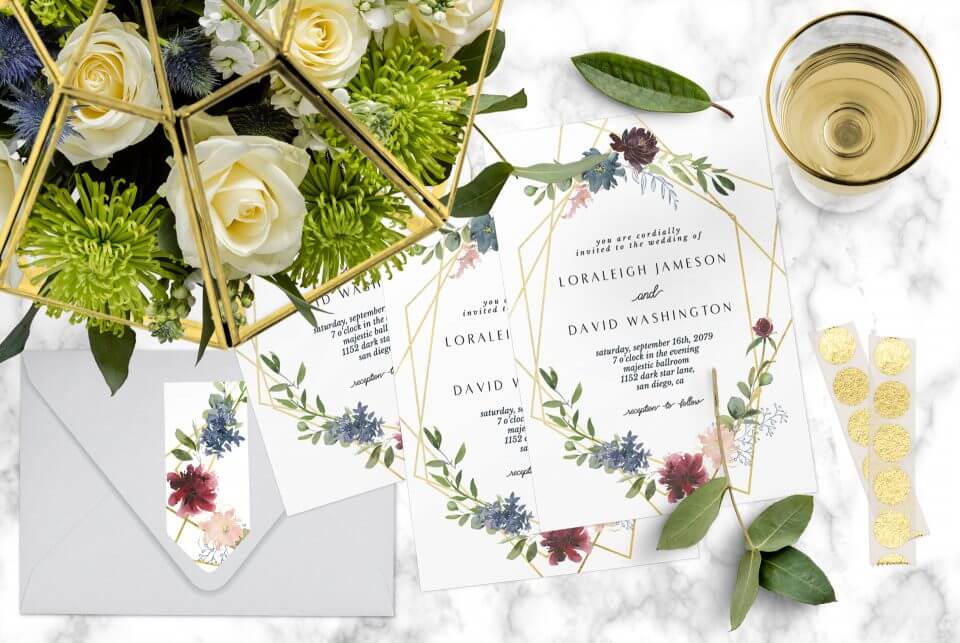 Free wedding invitation samples (by Adobe Spark)