Thank you so much to everyone of you who took the time to fill in my reader survey! Your responses are so helpful and will help me plan the future of Clementine Creative. If you haven't taken the survey yet, I'd love to hear your thoughts here.
Some of you might not be aware that I have lovely printable 2016 calendars available in my shop. This year I have all calendars available in regular sizes (to place in a clipboard, put on the wall, etc.) and mini sizes to place on your desk, fridge or inside your organiser.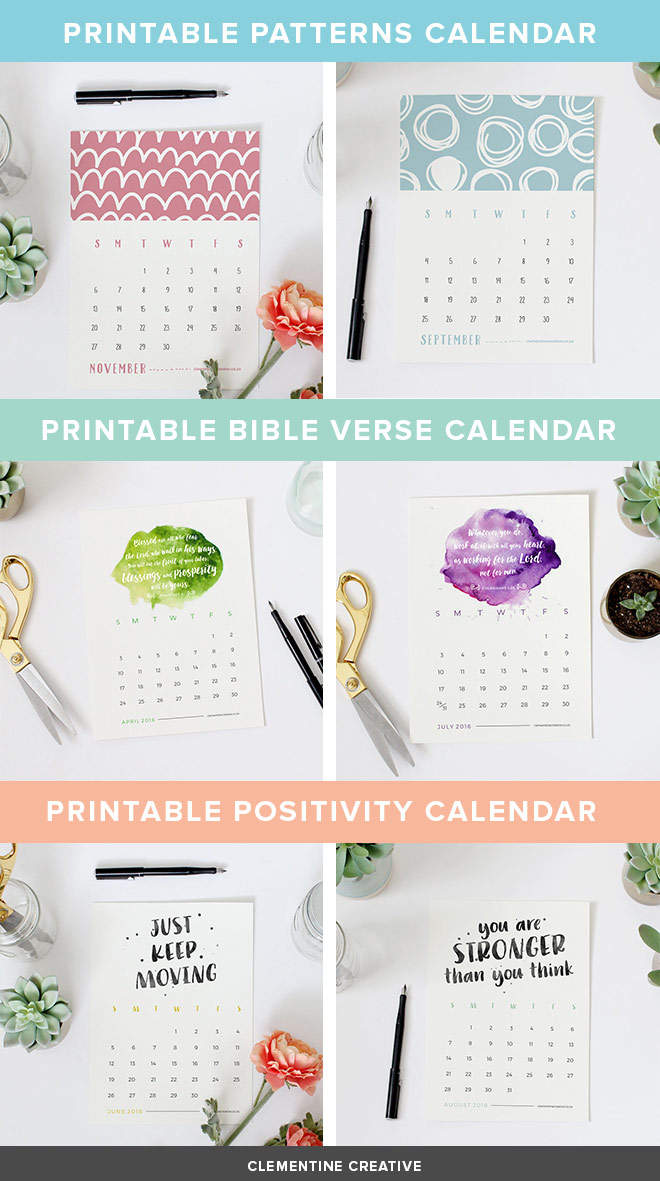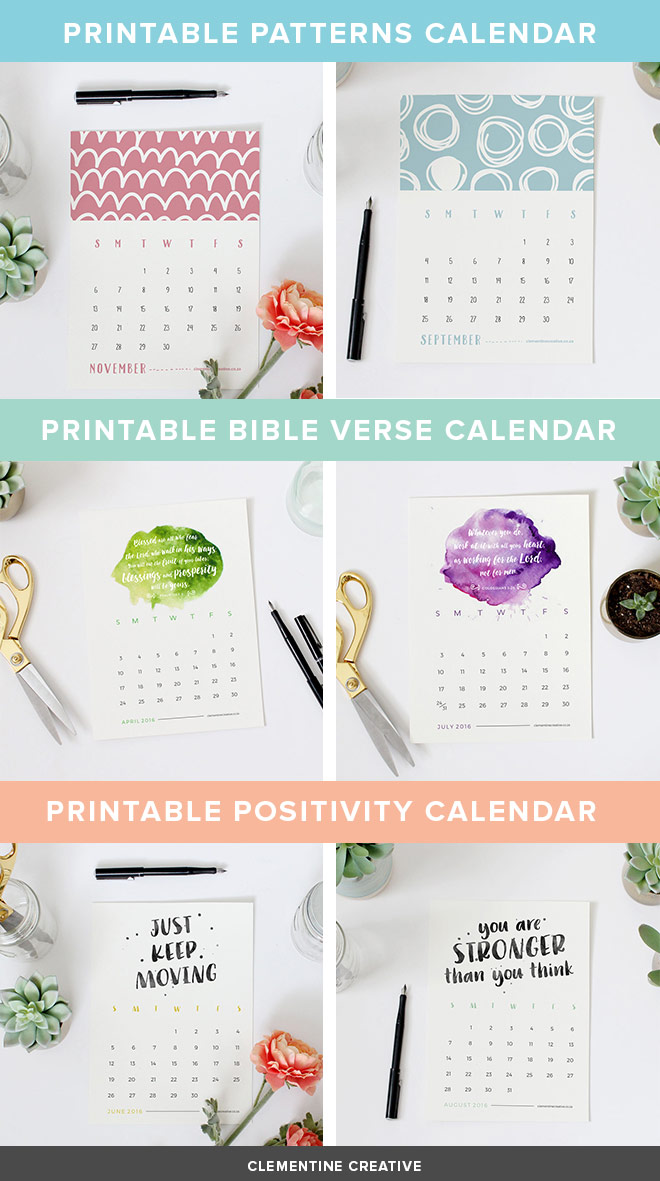 There are three different calendars available: doodle patterns || positive thinking || bible verses
Here's what one of my customers had to say about her purchase: "I had this calendar printed on nice quality paper and gave it to a friend for Christmas. It looked AMAZING when it was all put together. I definitely would recommend it!" ~ Brandee
So not only are these calendars great for yourself, they also make an awesome gift!