I purchased some watercolour paint (tubes) last year, and a few weeks ago I finally played around with it. I've never used the tubes before, only the palettes, and I love how saturated the colours from the tubes are. I decided to paint a few things to scan in that you can use in your own projects.
In this watercolour circle texture pack you will receive 37 circles as transparent PNG files. This means you can place these on any colour background!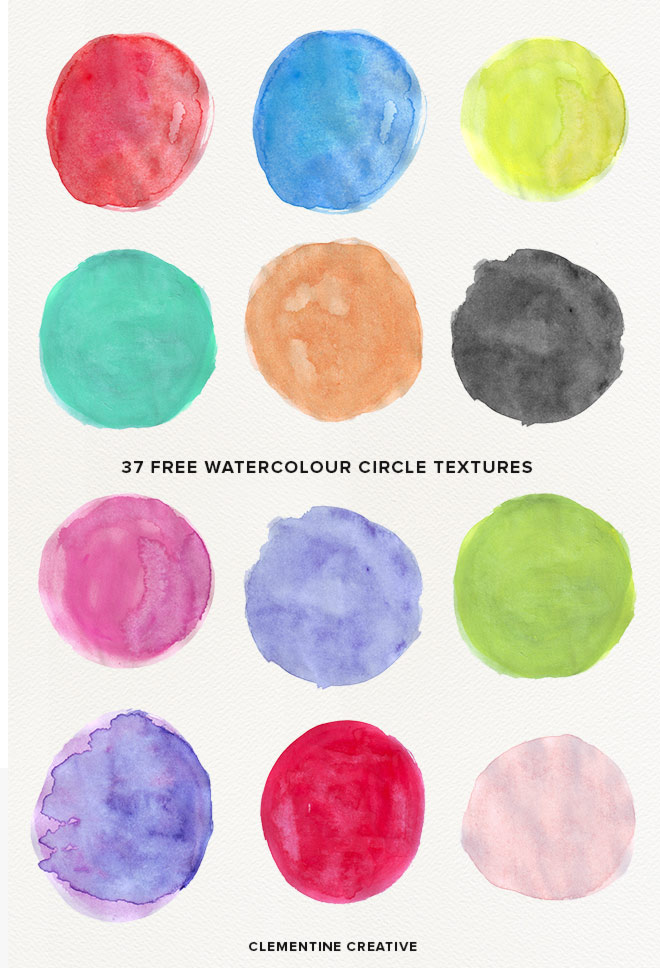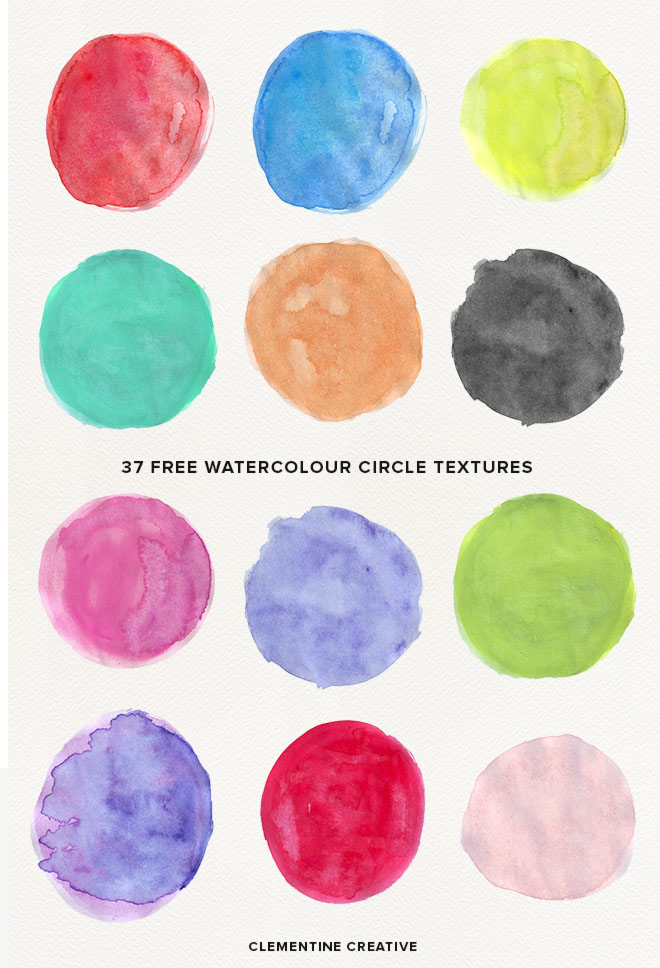 Each circle is around 600 to 800 pixels. Here are some ideas you can use these watercolour circles for:
Overlay on your blog photos
Make your own logo
Use as a graphic in your blog sidebar
Digital scrapbooking
Make your own printables or cards
To make these things you will need a graphics program. If you have Photoshop, that's cool, but if you don't, here are some free alternatives:
Download the zip file below and unzip it (25 mb)
Would you like to see these watercolour clip art in other shapes too? Let me know in the comments!
If you liked this post, you will also like:
12 Easy Watercolour Tutorials for Beginners
I'm linking up to these parties