Do you love vintage images as much as I do? They are just so charming to me, and are great to use in a variety of projects. You could make your own seed packets with vintage images of vegetables, or Christmas cards with old Christmas images. You can transfer these images to fabric or make your own vintage signs! Another popular use of vintage images is to print out botanical images and put them on your walls. It's really trendy right now.
Today I'm sharing with you my favourite website to download FREE vintage images, as well as some new websites I just discovered.
Vintage botanical prints
Vintage botanical images are my favourite. You can download many other free vintage images from Vintage Printable.
Let them grow || Carrots || Red rose || Gloxinias
Vintage theater posters
These theater posters are from the Library of Congress, where you can download other kinds of vintage images as well.
Ben Hur || Last Chapter || The Ashtons || Venice
Old book illustrations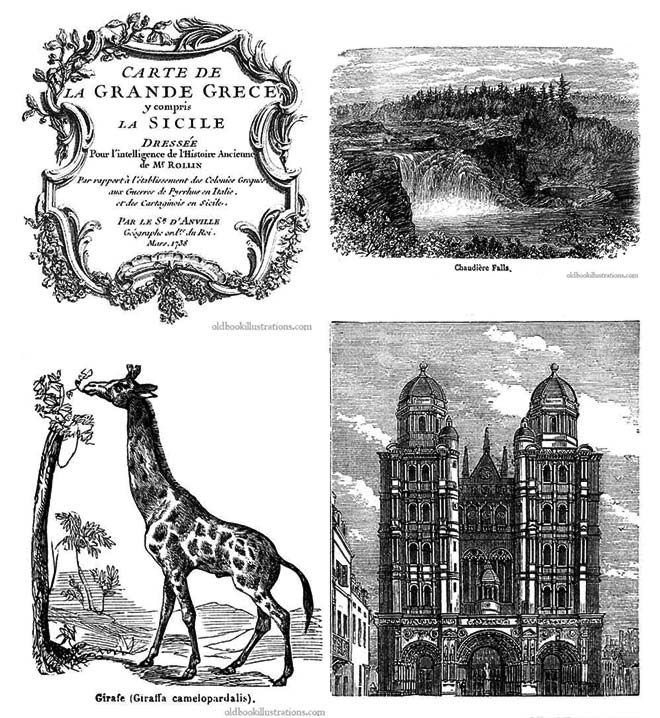 You can download free book illustrations at Old Book Illustrations.
Cartouche || Chaudiere Falls || Giraffe || Dijon Cathedral
Other resources for free vintage images:
Collage Workbook
Botanical Magazine
Old Book Art
History of Medicine
The Graphics Fairy (with tutorials on how to make your own projects with these images!)