If you're anything like me you love watercolour artwork. Learning watercolour painting has been on my mind a lot lately and luckily there are so many watercolour painting tutorials these days that it's easy to get started! I rounded up a few watercolour painting tutorials I found and would like to try out sometime. Maybe these can help you as well!
This post contains affiliate links. If you decide to make a purchase through my link, I will earn a small commission. You won't pay anything extra.
I tried to find some watercolour tutorials that start with the basics and some that are a bit more advanced, but still doable for beginners.
Watercolour painting supplies
Do you have your supplies ready yet? If you don't, here are some of my recommendations:
Alright! Got your supplies and a clean desk to work on? Let's watch some tutorials!
Get started with watercolours: Free watercolour painting tutorials
Abstract watercolor painting for beginners
Easy watercolor flower tutorial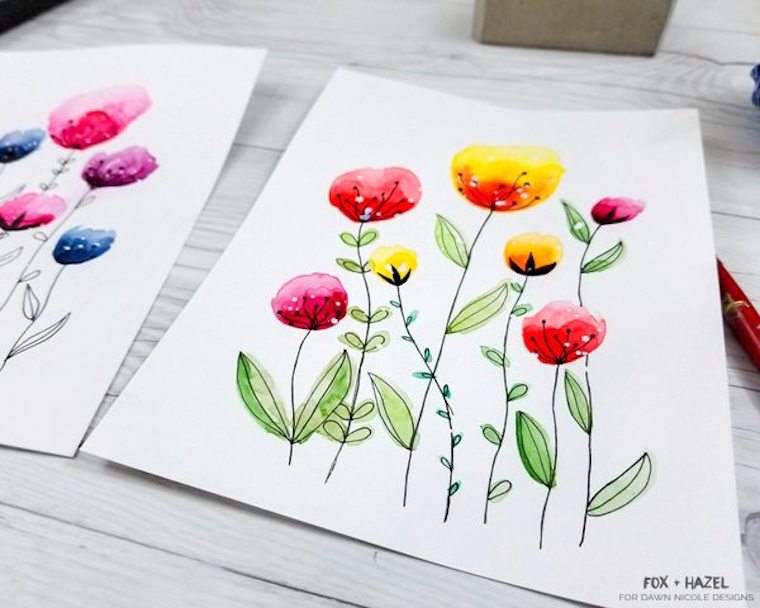 How to create watercolor flowers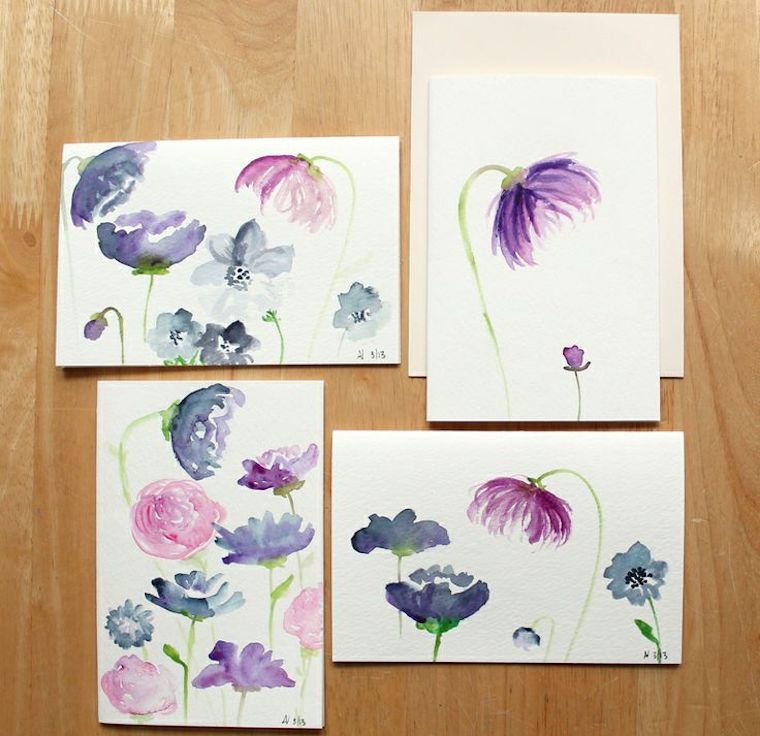 Watercolor spring tree tutorial with crumpled paper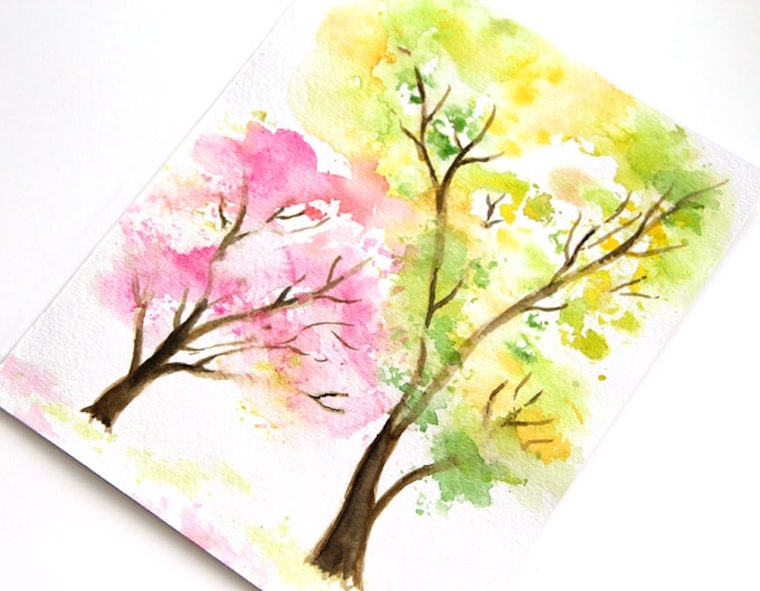 How to paint watercolor agate slices
Watercolour cactus painting tutorial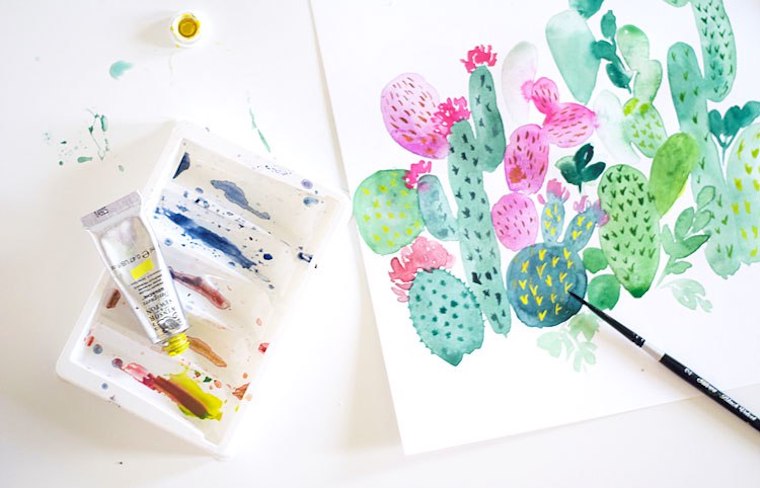 Three ways to paint a watercolor feather
How to paint a watercolor pear
Watercolor blending techniques for beginners
Learn watercolour painting: Online classes
Sometimes we learn better when we can see it in action! I'm a huge fan of learning to paint using videos because you can see everything in realtime, step-by-step. Here are two of my favourite beginner-friendly watercolour painting classes from Skillshare.
This class is perfect for anyone brand new to watercolour. Juliet teaches you the basics of watercolours, what supplies you need, and blending techniques. At the end of this short class you'll have learned how to paint these fun patterned note cards. I highly recommend it.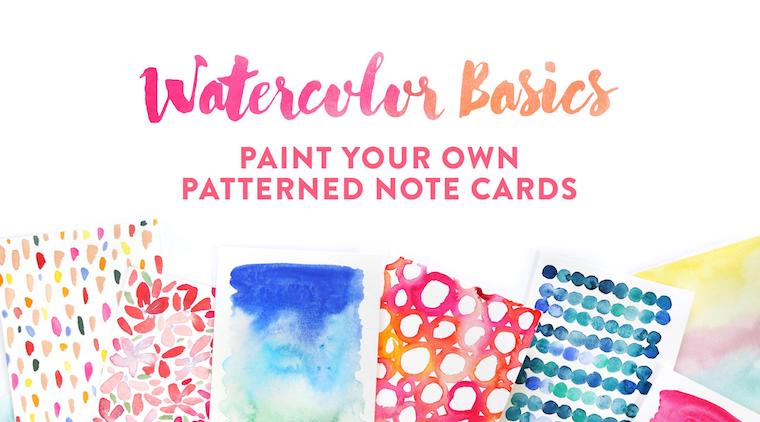 Peggy Dean is one of my favourite Skillshare teachers. She shows you everything in an easy-to-understand manner. In this class you will learn to produce adorable illustrative watercolor paintings in no time flat. Because each project is broken into its own segment, this class will be perfect for those who don't have a lot of time to spend learning in one sitting.
The classes above come from
Skillshare
. As a member of Skillshare I can highly recommend it! You can get two months free with the coupon code
clementinecreative2mo
. You'll have unlimited access to these class and hundreds of other watercolour painting classes!
Are you going to be trying any of these tutorials?
P.S. I did another roundup of MORE free watercolour tutorials!

Want to learn watercolour painting with an in-depth video class? Take a look at these 8 online watercolour painting classes:
Pin the image below to save it for later!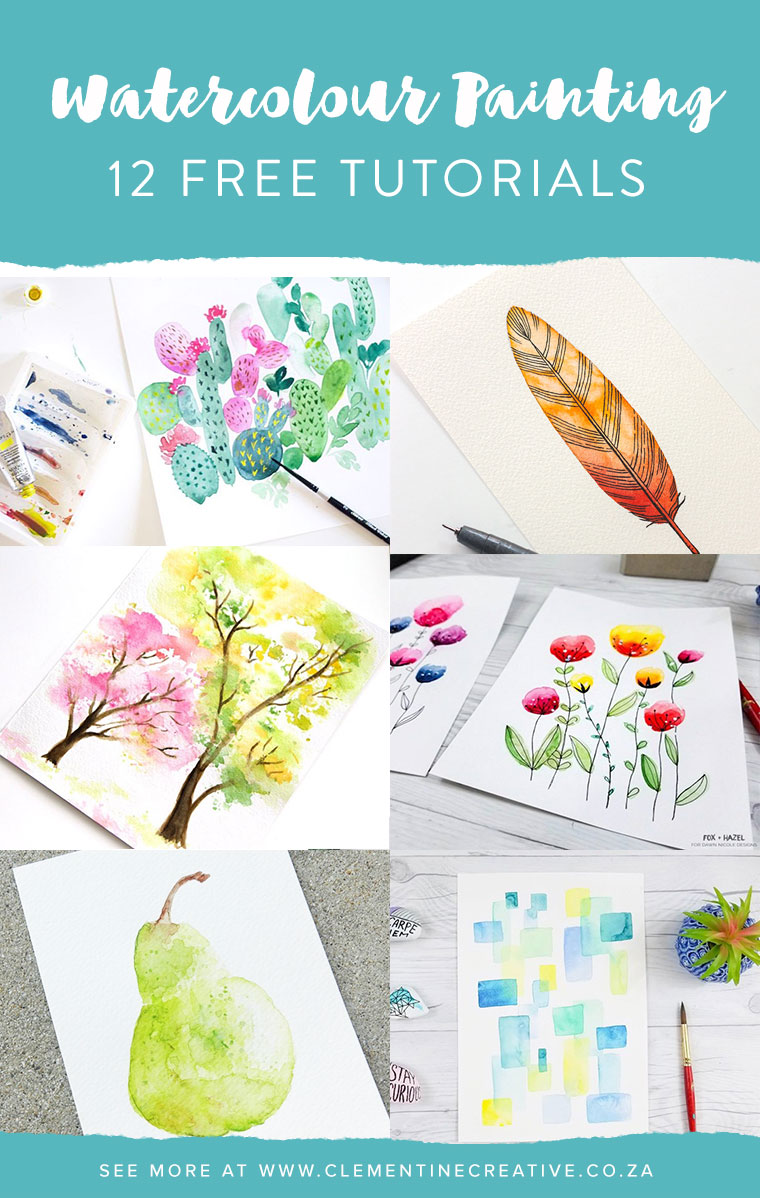 Love watercolour painting? Follow my watercolour painting tutorials board on Pinterest to discover more!