I've got a special treat for all the hand lettering fans out there. Today I'm showing you a peek into this new lettering book called The Joy of Lettering by Gabri Joy Kirkendall and Jaclyn Escalera. The Joy of Lettering is a creative exploration of contemporary hand lettering, typography and illustrated typeface.
This post contains affiliate links. I may earn a small commission if you decide to purchase something through my links. Read my full disclosure here.
As a graphic designer, I not only love the lettering ideas in the book, but also the nice thick paper it is printed on. Another observation is that there's also lots of whitespace around the elements on the page. I love that because it feels calm and organised.
Regardless of the beautiful design of the book, let me tell you what this book is all about. It contains more than 50 tips, techniques and lessons for creating beautiful illuminated letters and sophisticated lettering projects.
In the introduction we learn about the elements of letters and the history of writing. We then explore 10 different typography styles: art deco, coastal, cubism, garamond, parisian, medieval, mid-century modern, retro, southwestern and tribal.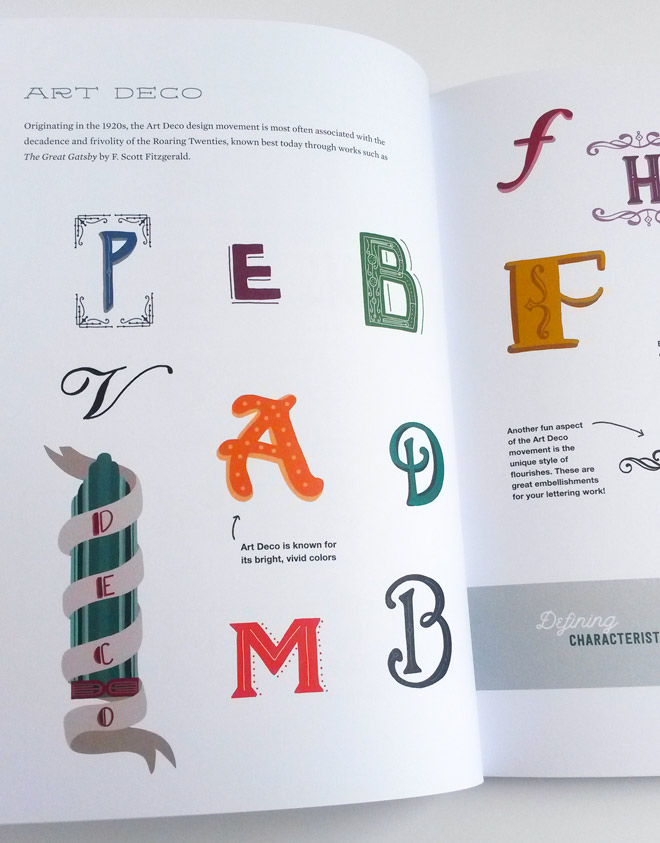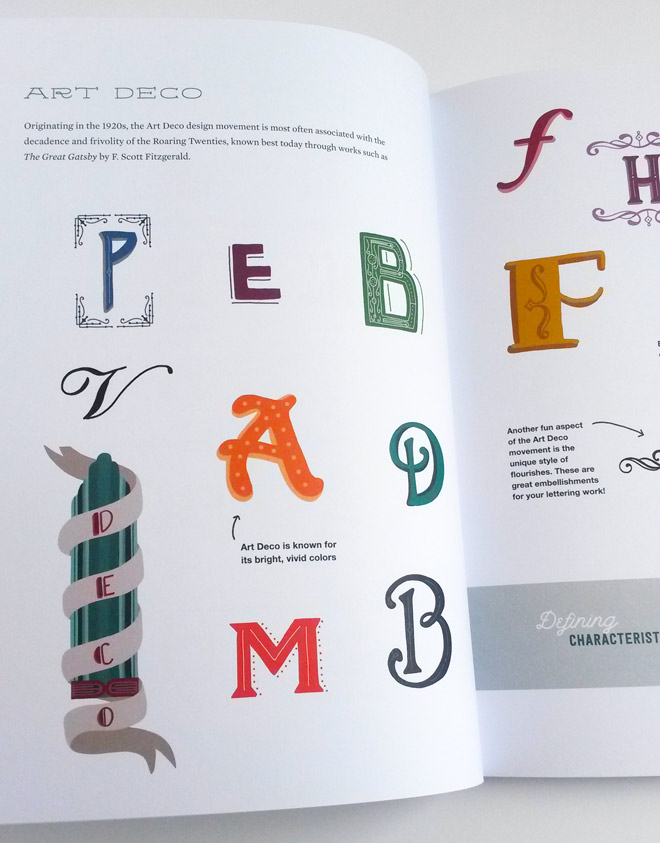 A variety of lettering techniques are then explored which should give you lots of ideas to use in your own lettering. We learn about including flourishes, 3-D techniques, animals, birds, objects and flowers into our lettering. There are also tips for chalk lettering, negative lettering and drawing your letters in a shape.
There's even a section on photographing your lettering and making your own lightbox using a cardboard box! Learning how to digitise your lettering is also an important skill to have if you want to sell your lettering on prints, t-shirts, mugs, and more. That's also included in the book with easy step-by-step tutorials.
If you want to get really fancy with your lettering checkout the Lettering with Alternative Media section. The book explores brush lettering, paper cutting, lettering with watercolour and gouache, metallics and found materials. This tutorial on creating a foiled artwork is especially helpful to me.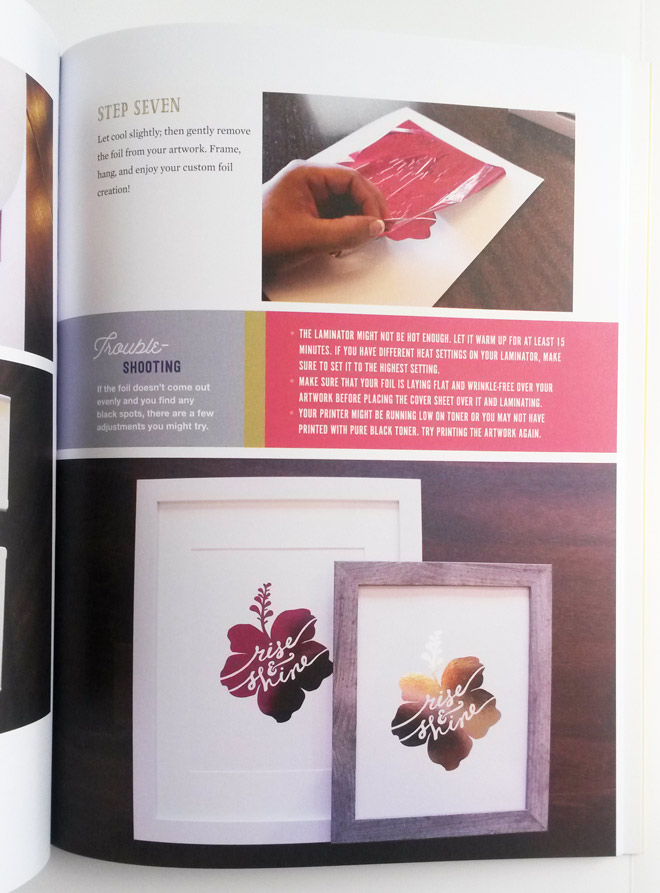 The next section is all about taking your lettering to the next level. Making gift wrap with your lettering on it, designing a logo, home decor and even your own font!
This book is a must-have for anyone who wants to grow their expertise in the art of hand lettering and find new ideas when they feel stuck. What I love about this book is that it's not a workbook – there are no blank pages. Every page has a tip, idea or tutorial. I highly recommend checking it out!