I've been working on some chalkboard invitations for a client and had to go on a mass font downloading spree. Here are the fonts and other cool dingbats and tutorials that I found.
Chalkboard fonts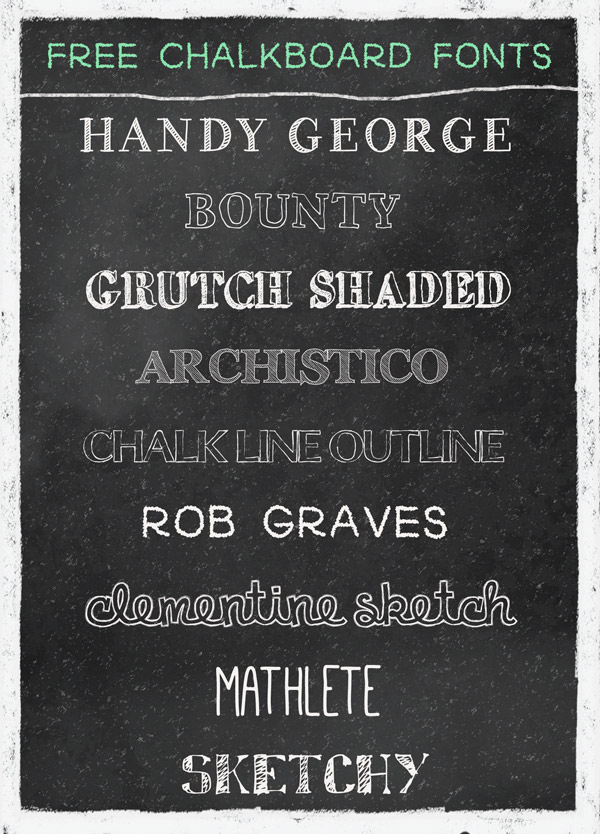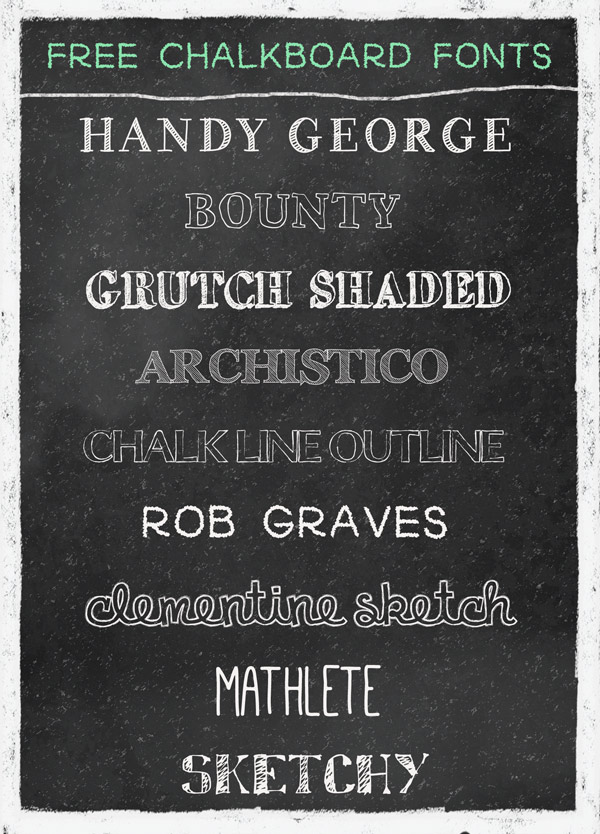 I found these great fonts with a sketchy, handwritten or chalk effect. Remember to use in moderation!
Handy George | Bounty | Grutch Shaded | Archistico | Chalk Line Outline | Rob Graves | Clementine Sketch (be sure to read the instructions to make this font look at its best) | Mathlete | Sketchy.
I have made a point to only list fonts that are free for commercial use.
Chalkboard banners, swirls and more
This lovely dingbat set is called Bergamot Ornaments. It contains ribbons, swirls, dots, flourishes, etc. Be sure to use capital letters too – where you will find the perfume bottle and leaf.
Tip: Here is a handy cheat sheet from Diane that shows which letter to use for which ornament.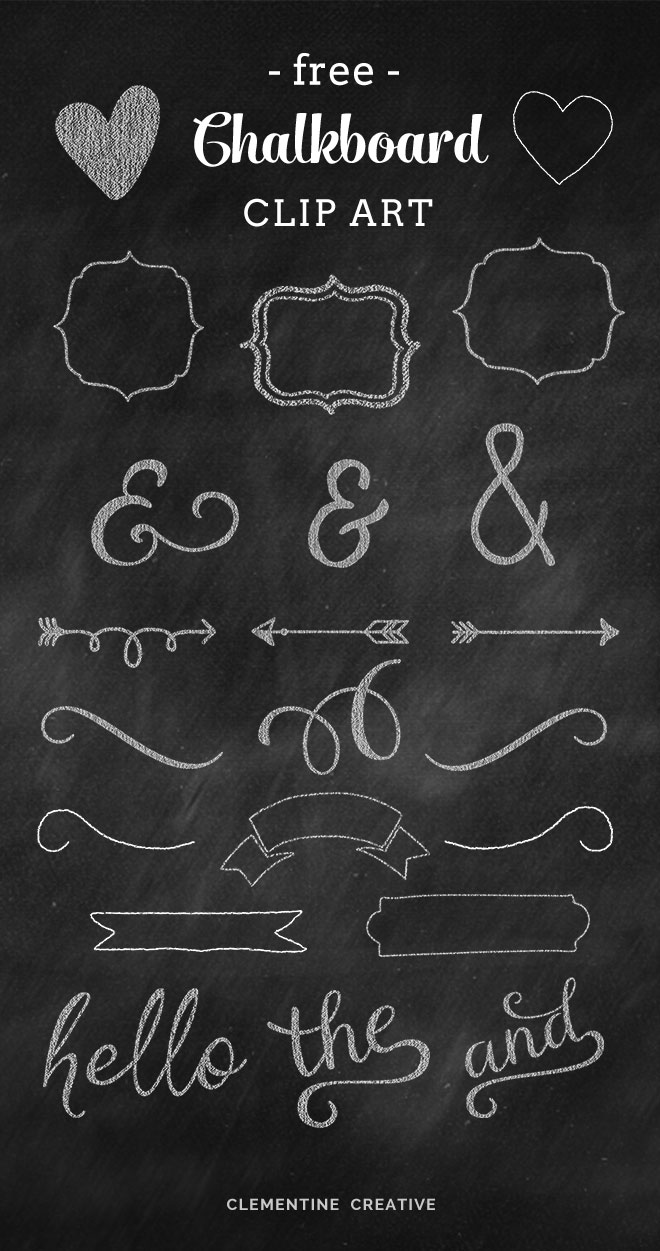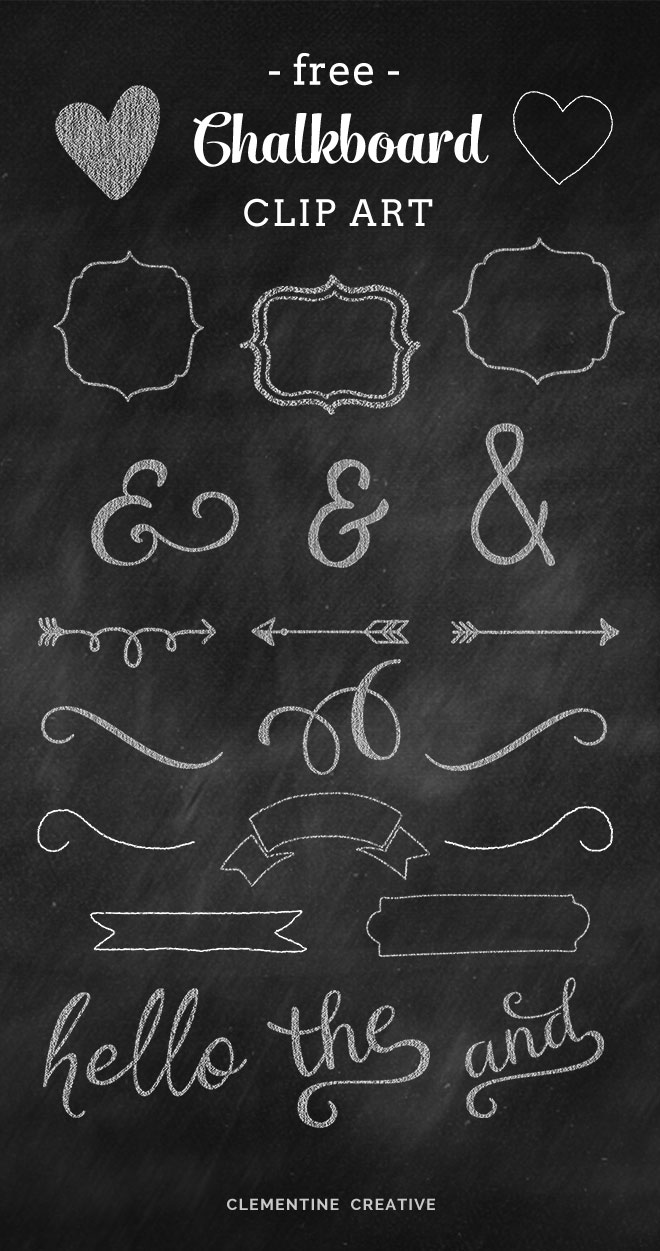 This set (designed by me) contains some swirls, banners, words, ampersands, and more. Download here.
This dingbat set is called Adhesive Nr. Seven and contains some distressed looking banners/ribbons.
This vector set contains 46 borders and ribbons in EPS and AI format. You will need a program like Illustrator or CorelDraw to open it.
This Doodle Arrow Photoshop Brush set of mine will also look great on a chalkboard background.
Free chalkboard backgrounds
A free chalkboard background in three colours by Foolish Fire.
Tutorials
If you own Illustrator or Photoshop, you can create your own chalkboard text effects:
How to turn any font into a sketch font (Illustrator).
Create a sketch text effect in Photoshop.
Easy chalk ornament typography in Photoshop.
Create a chalkboard type treatment (Illustrator).
How to design a chalkboard invitation (Photoshop)
Follow my Fonts Pinterest board to discover new high-quality fonts, or my Creative Resources board for clip art, graphics, and more.


What will you be creating with these chalkboard resources? Let me know in the comments.