Two free printables in a row? You're so lucky! This time I'm sharing these bookmarks for Mother's Day.
This post contains affiliate links. I may earn a small commission if you decide to purchase something through my links. Read my full disclosure here.
The theme of this set was yellow fabric. I just love the bright yellow and thought that this will really brighten up your mom's day.
There are four bookmarks included and all print out on one page. Just download, print and cut out along the dotted lines.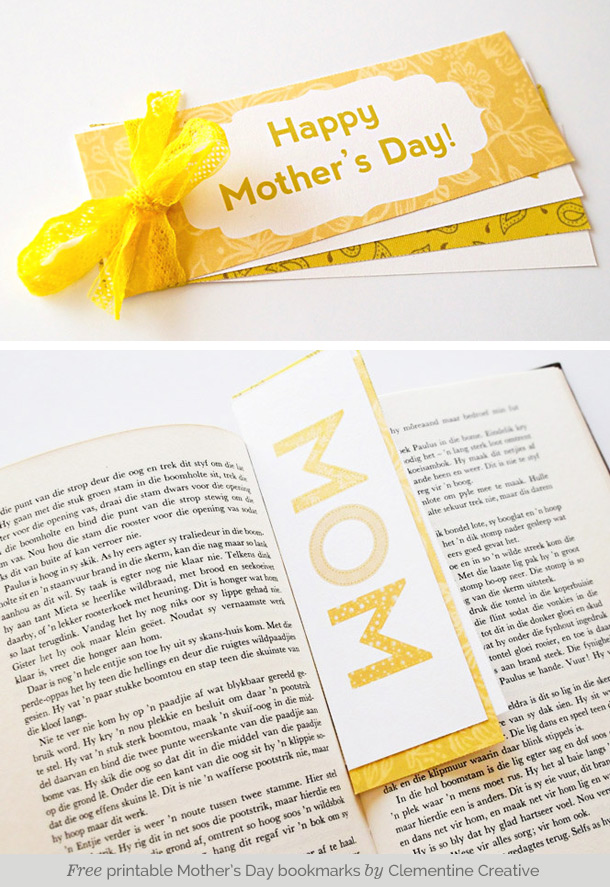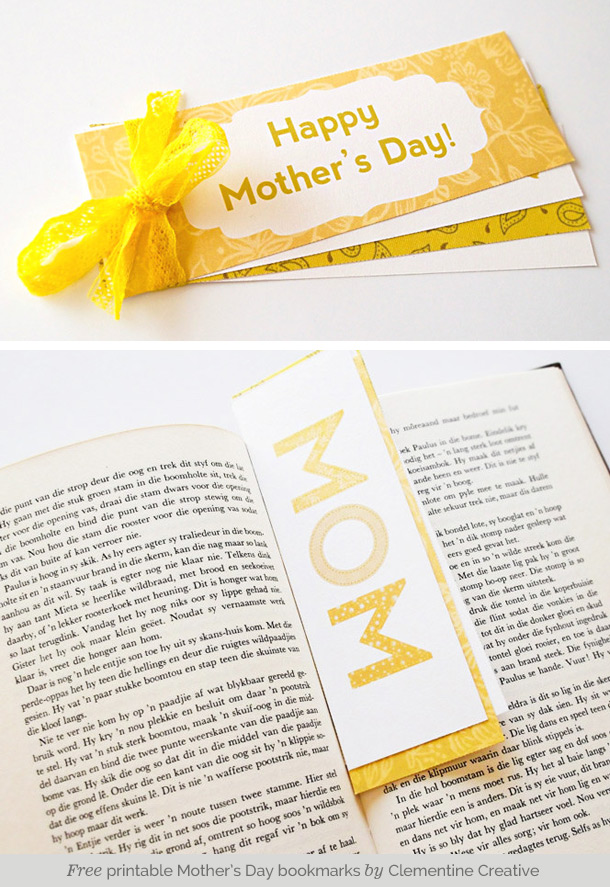 How to make these Mother's Day bookmarks
Download the PDF file below
Open the PDF file in Adobe Reader.
Go to File – Print.
Print on nice thick card stock that will make it look more professional. You can buy card stock at any office supply store. But find out first what paper weight your printer can support.
Cut out the bookmarks with a craft knife*.
Punch a hole through the bookmarks and tie a ribbon through it (optional).
*If you're a kid by any chance, ask an adult to help you cut out these printables with a craft knife, or use scissors instead.
Download your free printable Mother's Day bookmarks here
I hope you enjoy making these for mom, and that she will enjoy it even more! Don't forget to give her a cute Mother's Day card too 🙂