6 water brush lettering video tutorials for beginners. Grab your water brush and some ink and let's letter!
YouTube is one of my favourite websites. On the weekends I can get lost for hours in video upon video. One type of video that I find especially interesting and mesmerizing to watch, is hand lettering videos. My Pentel Aquash water brush is my favourite lettering tool and I'm sure you know by know that I adore brush lettering. Today I rounded up some of my favourite video tutorials concerning brush lettering with a water brush.
This post contains affiliate links. If you decide to make a purchase through my link, I will earn a small commission. You won't pay anything extra. Thank you for your support!
A water brush is a brush with a synthetic tip and a water chamber. Water is poured into the chamber and the brush is dipped into watercolour paint. Or, instead of water you can pour ink into the chamber. These water brush lettering tutorials are very helpful for beginners so if you're just starting out or would like to get back to basics again (something I love doing), you'll love these YouTube videos.
P.S. Would you like a free brush letter practice sheet?
Favourite water brush lettering YouTube tutorials
Grab your supplies below and let's start lettering! These videos are perfect for brush lettering beginners.
Brush lettering supplies
Some of my favourite supplies for brush lettering:
These YouTube tutorials are great, but what I found helped me the most is a short online class. I took the Waterbrush Lettering Essentials (affiliate link) class from Teela Cunningham, and LOVED it. She shows how to teach yourself lettering using three different methods and how to create watercolour blends. At the end of the class you create three different cards that you can send to friends and family. Click on the image below to see the class trailer.
Don't have time to watch these brush lettering videos now? Pin the image below to Pinterest to save it for later!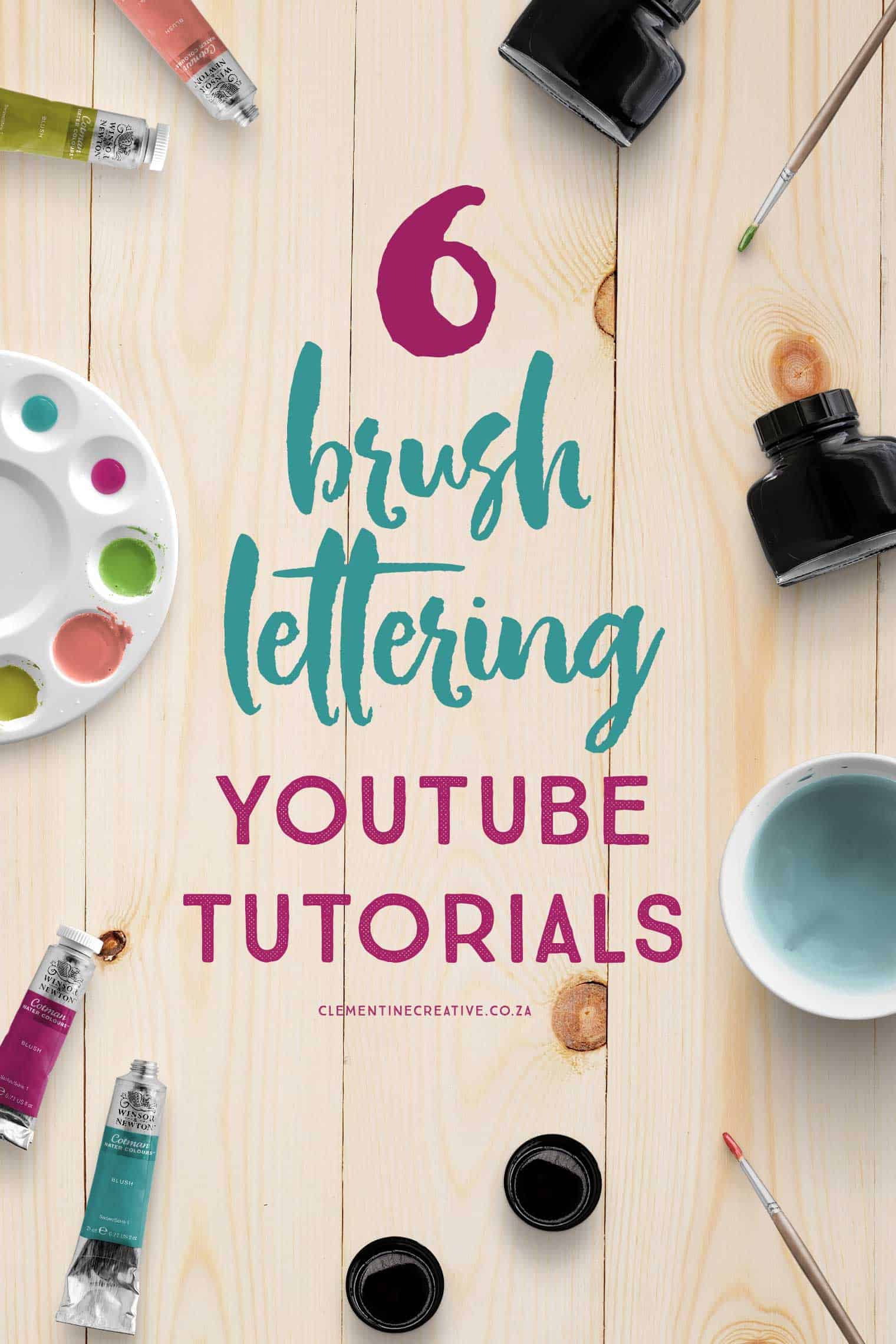 Are you following my brush lettering work on Instagram yet? Follow me here.
Related posts:
Free brush lettering practice sheet #1
Free brush lettering practice sheet #2
The Ultimate Brush Lettering Guide: Review