Did you know that I have a second Instagram account where I share my brush lettering? I shared this quote on my Instagram this month and it was so well received that I decided to make a print from it! The fresh green and yellow colours will surely add some brightness to your home. The quote is by Nelson Mandela and it reads, "It always seems impossible until it's done". It's one of my favourite quotes and motivates me to keep going when things are tough. I hope it motivates you too!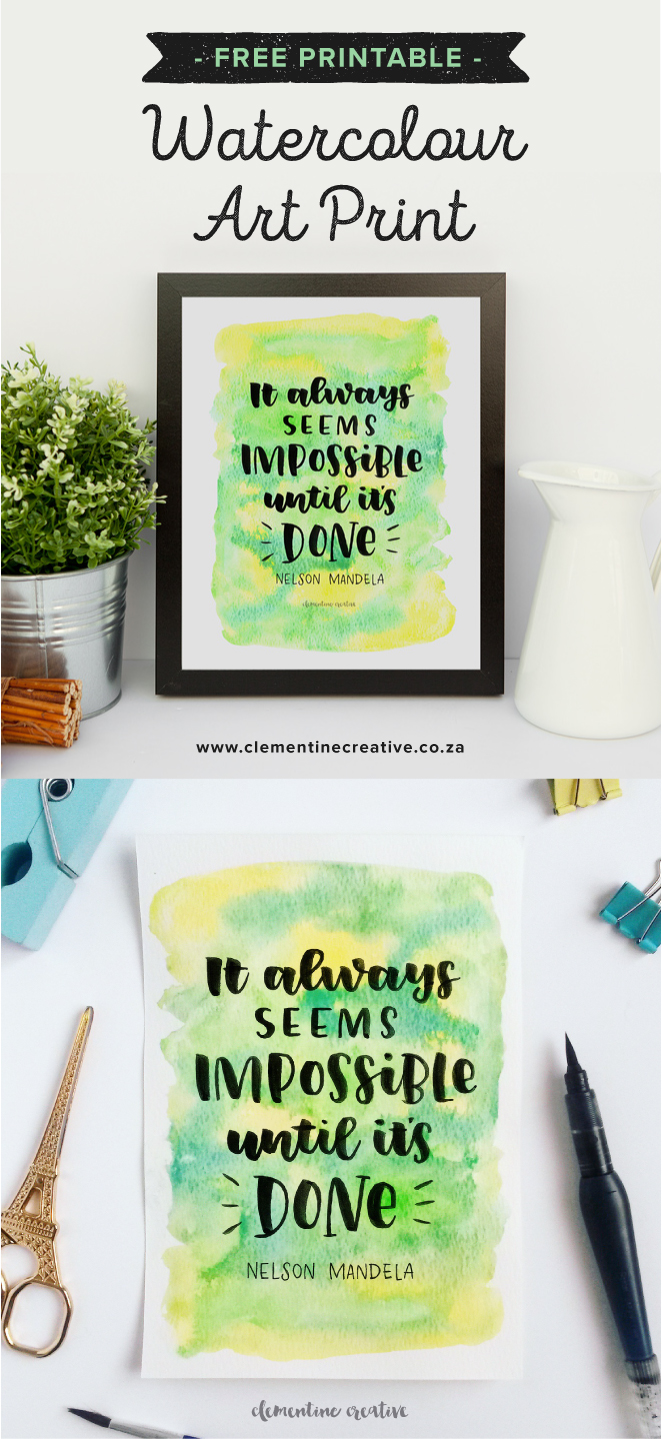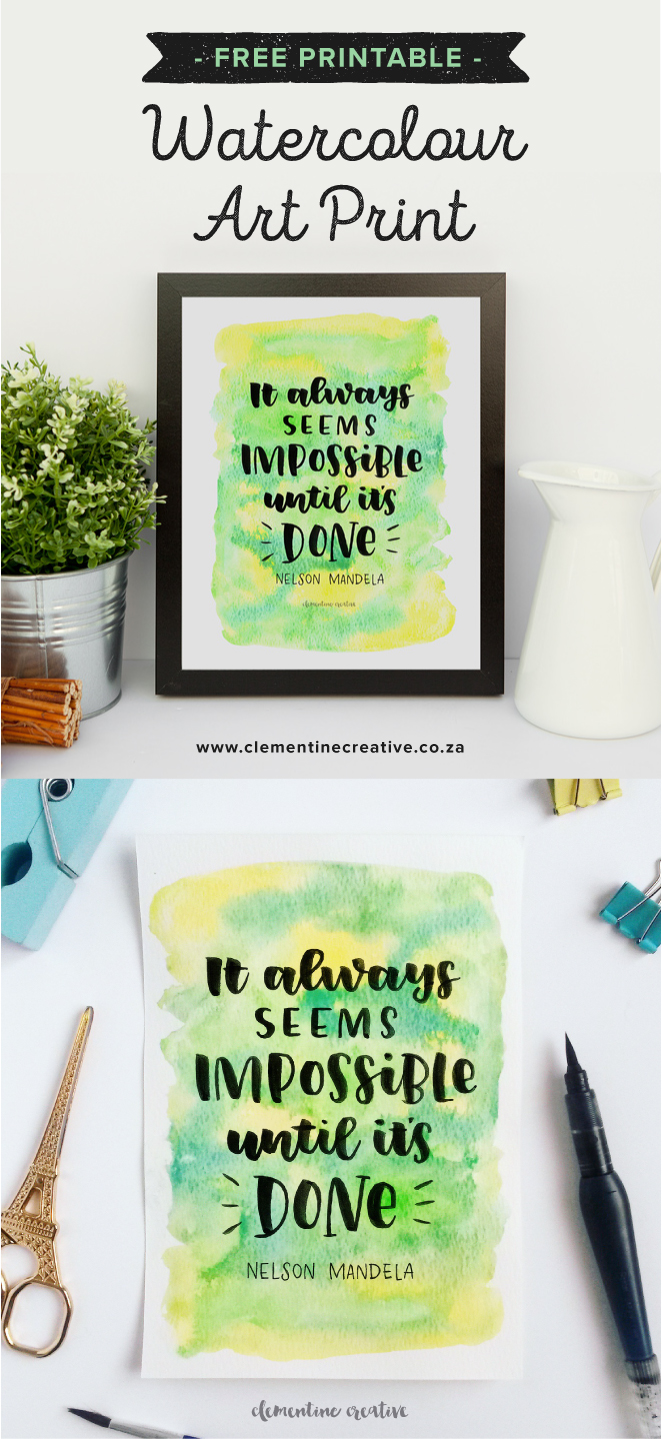 This brush lettered art print comes in 4 sizes: A4, A5, 8 x 10″ and 5 x 7″.
How to print this watercolour art print
Download the ZIP file below and unzip it on your computer
Open the PDFs in Adobe Reader
Print out on office paper
Place in a clipboard, frame it, or stick it to your wall
Please note that all freebies on my site are for personal use only, and may not be sold. Feel free to share this freebie, but please credit me and link back to this page when placing my images on your blog or social media. Please DON'T link directly to the downloadable PDF file; instead link back to the URL of this page. Thank you for your cooperation!
I recently had the opportunity to test out a new printer – the Epson L365. It works with ink tanks instead of ink cartridges. This was my first time trying a printer with ink tanks. According to Epson the ink lasts up to two years (depending on how much you print). So if you're looking for low-cost printing, take a look at this printer.
Setting up the printer was easy. I followed the instructions included on the manual and got it set up in no time. This was also my first time using a printer with Wi-Fi capability and am extremely impressed with how well it works! I can put the printer in my kitchen and print and scan wirelessly. No wires!
When you turn on the printer you need to charge the ink tanks before printing. I kept forgetting to do that and got streaky prints. So just remember to charge the ink tanks before printing. Instructions are included and it's very easy.
I had streaky prints a few times when using the printer, but that could be due to the ink tanks moving during transportation. It came from Johannesburg and I live in Somerset West, so it had to travel for 13 hours. Here's what I did to fix the streaky prints:
After you have installed the printer, right click and select Printing preferences. This will take you to the Maintenance tab where you will be able to select the Nozzle Check option. If one or more of the colours don't print out well, you have to run a head cleaning. That worked for me. I printed out my prints on the highest print setting and am very happy with how they came out.
If you're interested in this printer/scanner/copier read more about it here. I'm definitely considering buying this printer when my current cheapie gives in.
I was sent the Epson L365 printer to test. I was not compensated for this blog post. All opinions are my own.
Follow my Pinterest board below to discover new pretty printables!
Follow Carmia Cronjé's board Printables on Pinterest.