I've been collecting Scandinavian inspired workspace inspiration for a few years now (are you following me on Pinterest?) and even though my own home office isn't as perfectly styled as these spaces, I can dream though, can't I?
Scandi interiors are normally white and minimal, but I love how these spaces incorporate colour and plants.
These are just 6 of the thousands of beautiful Scandinavian home office spaces out there. I hope these inspire you to create your own pretty space!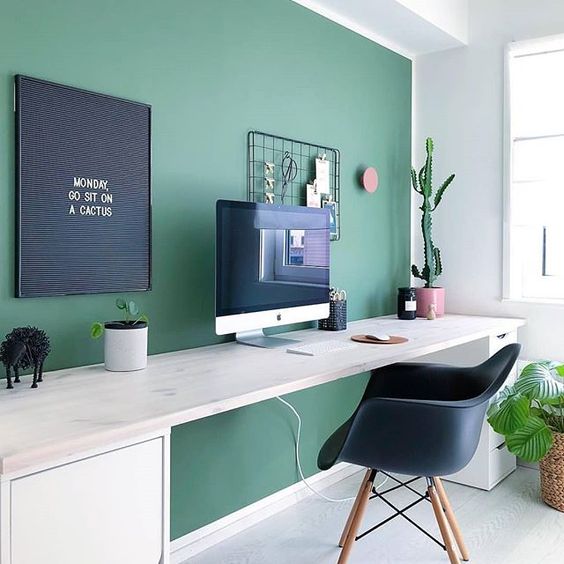 Home Office Wall Art Prints
P.S. I just launched my new printable wall art shop, and if you love Scandi-inspired interiors, you'll love these prints. Take a look here.