I'm so excited to share this set of adorable free printable Christmas gift tags with you. These designs are North Pole inspired and feature characters and elements like a polar bear, penguin, mittens, Christmas stockings, and a cup of hot chocolate.
This post contains affiliate links. I may earn a small commission if you decide to purchase something through my links. Read my full disclosure here.
Free printable Christmas gift tags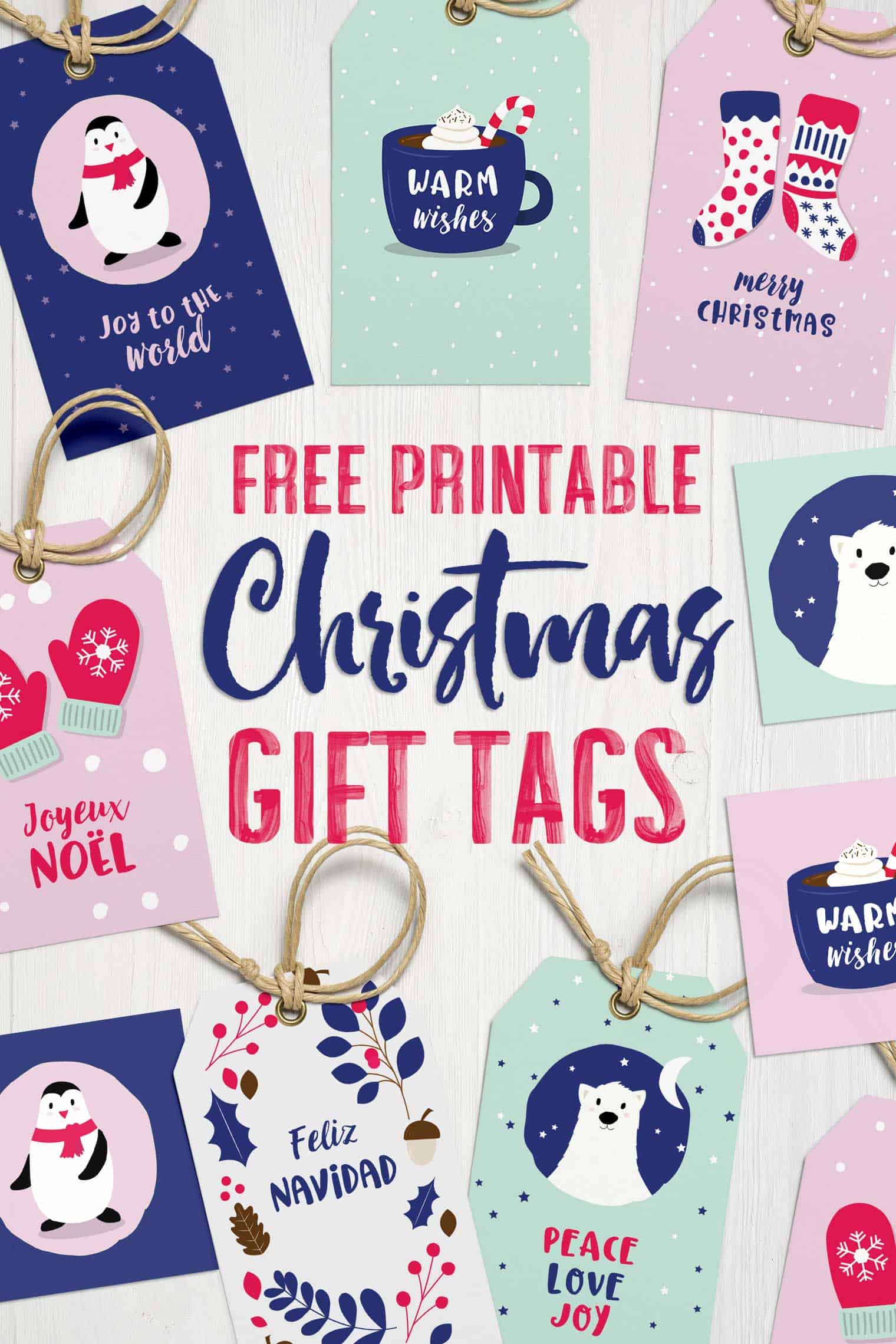 All of these cute gift tags were hand-drawn by me and designed with love. I can't wait to use them on my own family's Christmas presents and hope you enjoy using them too!
I'm the most impatient person in the world when it comes to wrapping gifts (or my school books when I was a kid). But, I hope that these cute tags will make up for it!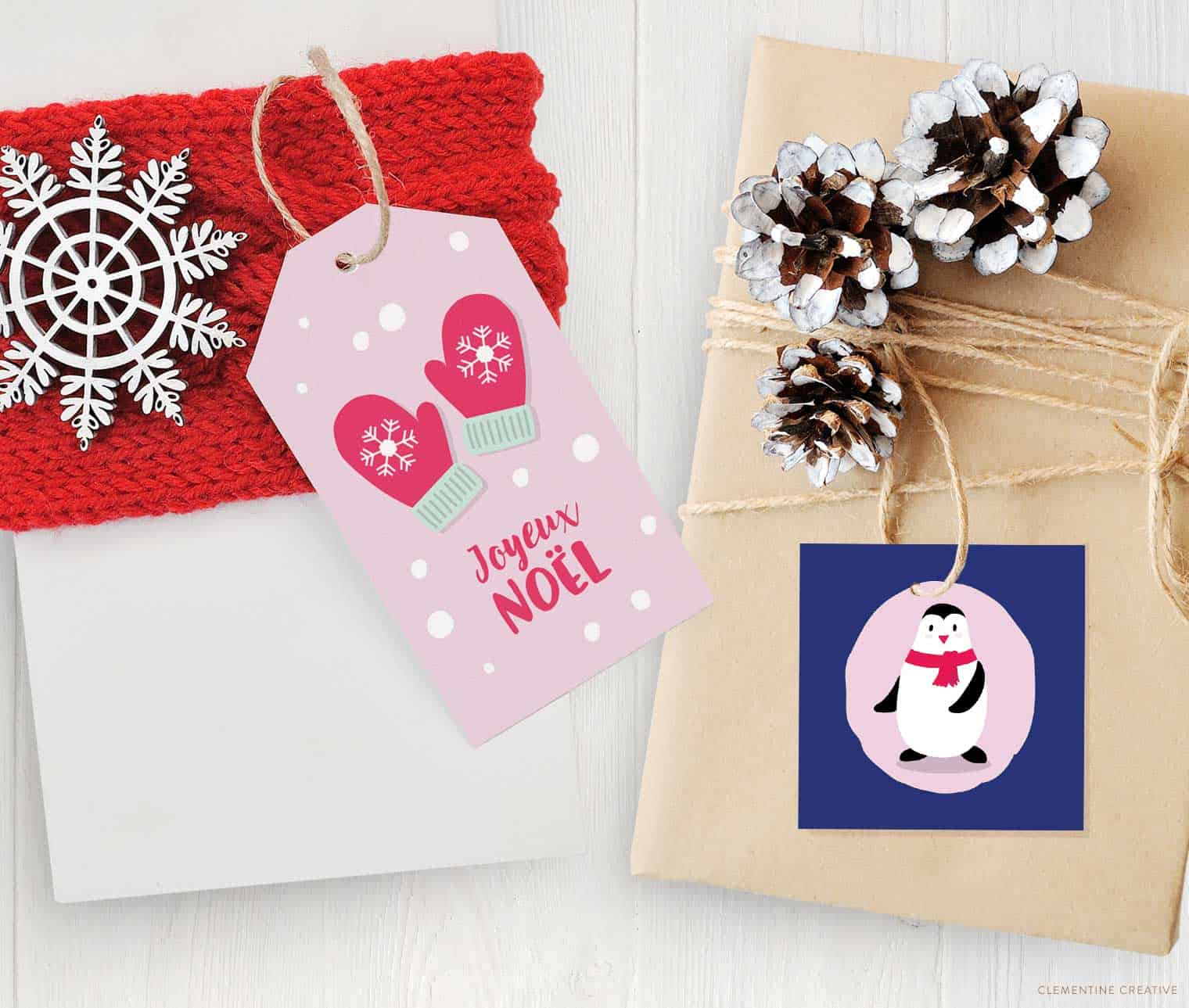 I imagine these tags looking beautiful with kraft wrapping paper, but feel free to use any matching wrapping paper. I love this free printable pastel wrapping paper from Tinyme, this free printable black and white wrapping paper from Baba Souk, and this Scandinavian printable wrapping paper from The Beauty Dojo.
This printable Christmas gift tag set includes 9 gift tags – 6 large ones and 3 small squares. Simply print them out on thick card stock, cut out, and write your message on the back.
You might also like these free printable Christmas wrapping paper and gift tags I shared on the blog a few years ago.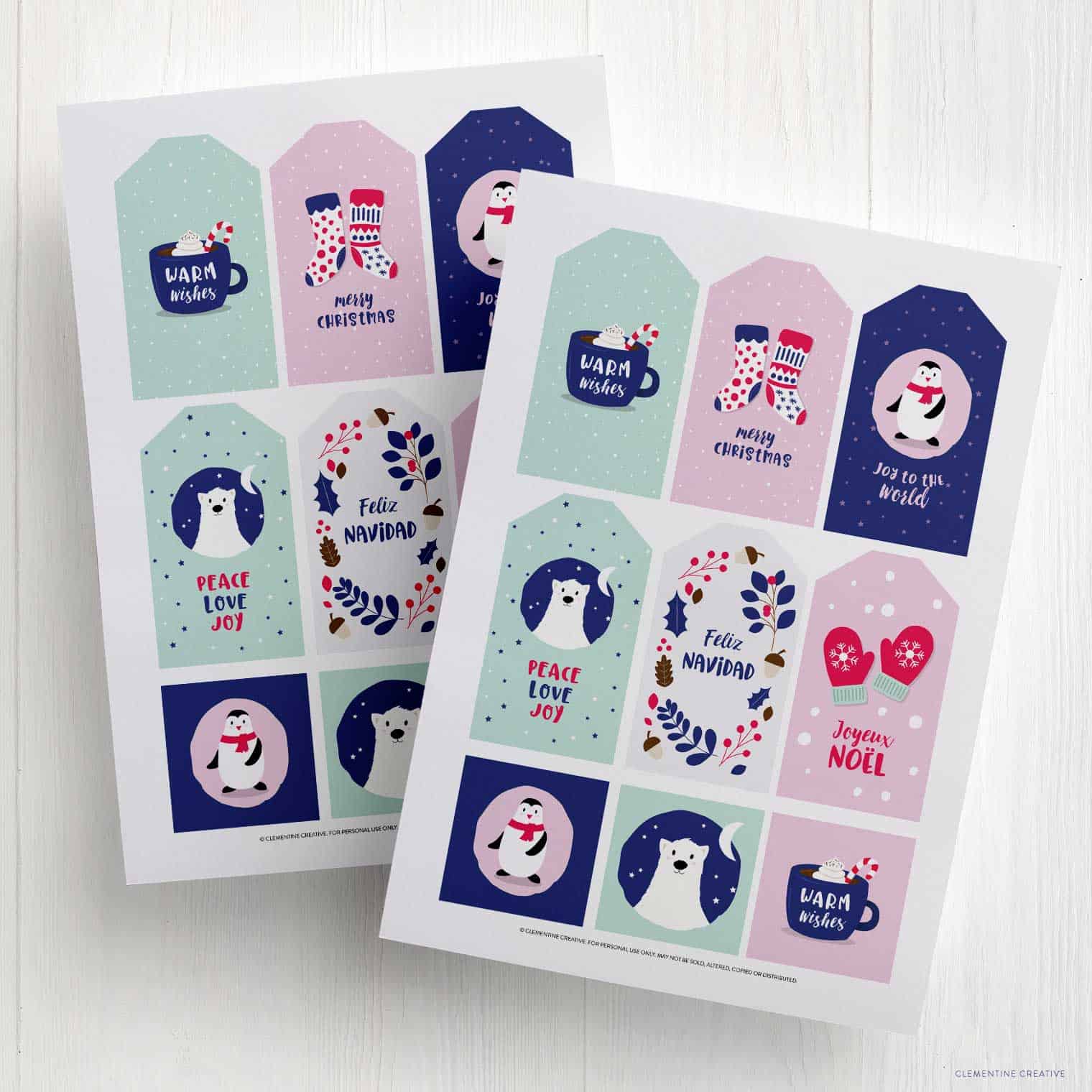 The fonts I used on these designs are called Hello Spring and Sun Kissed.
Supplies needed
How to use and print these free printable Christmas gift tags
Download the PDF file below to your computer.
Open the PDF file in Adobe Reader.
Go to File – Print.
Print on Cardstock. You can print at home or a copy shop.
Cut out the tags using scissors or using a craft knife and cutting mat
Punch a hole through the tags with a hole punch
Thread the twine or ribbon through the hole and tie it around the gift
I'd love to hear how you will be using these cute Christmas gift tags. Leave me a comment below!
Download your free printable Christmas gift tags below
Please note that all freebies on my site are for personal use only, and may not be sold, altered, redistributed or claimed as your own. A lot of hard work has gone into making these. Thank you for respecting my terms!
Printable Christmas Cards
Love these gift tags? Then you'll love these matching printable Christmas cards that are available in my shop!
Related posts:
Gold and silver printable Christmas wrapping paper