Today I'm sharing a free editable grocery list! Customise this grocery list to your liking by typing in your categories and items. Now you have a reusable grocery list that you can print out each time you go shopping.
Yes, you can fill in your own text on the PDF itself, save, and print! Grocery shopping might just become enjoyable with this pretty list.
This post contains affiliate links. I may earn a small commission if you decide to purchase something through my links. Read my full disclosure here.
Free Editable Grocery List
It's very easy to type in your own text on this printable grocery list. Simply open up the PDF file in Adobe Reader, fill in your text in the provided fields, save, and print!
That said, you don't have to type in your grocery items. You can customise the categories, print out, and then write your items in by hand.
I've included pre-filled text like produce, bakery, baking, pantry, meat, dairy, household, other. If you don't want to use the provided headings you can change it to anything you want. Which means you can type it in another language, too.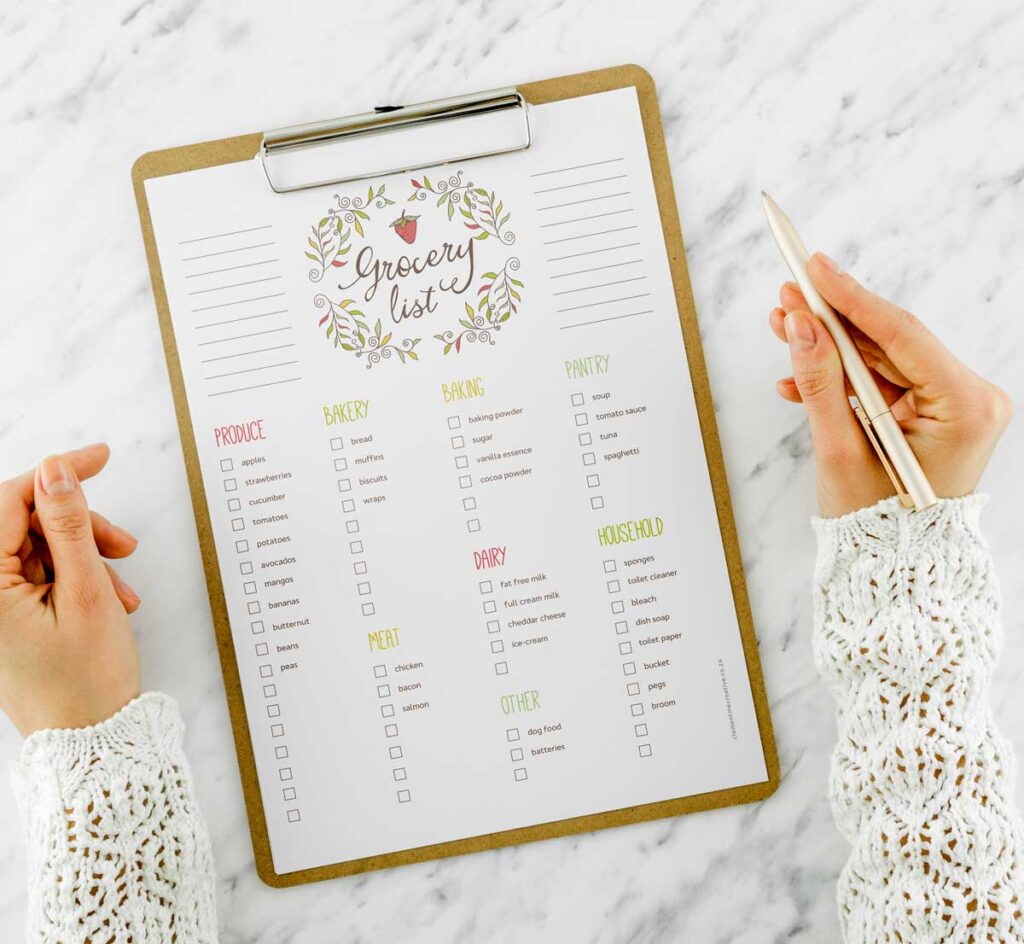 There's also some empty lines at the top of the grocery list if you need more space or need to make notes like meal ideas.
Related post: You might also like this new free printable grocery list.
Supplies needed
– A printer. Here is the printer I use.
– Regular office paper.
How to use this free printable grocery list
1. Download the PDF file below.
2. Open the PDF file in Adobe Reader.
3. Type in your own text in the blue highlighted fields.
4. Go to File – Save.
5. Go to File – Print. In the print settings window, choose "Fit" under Page sizes and handling.
6. Print as many copies as you need on regular office paper. No cutting is necessary.
7. Stick it to your fridge.
Download your free editable grocery list here
Terms of Use: Please note that all designs on my site are for personal use only, and may not be sold, altered, redistributed or claimed as your own. A lot of hard work has gone into making these. Thank you for respecting my terms!

I hope you found this free customizable grocery list helpful. Don't forget to share this post on Pinterest to help support my blog.
Pin the image below to save it for later!
Related Posts