Two free printables in a row? You're so lucky! This time I'm sharing these bookmarks for Mother's Day.
The theme of this set was yellow fabric. I just love the bright yellow and thought that this will really brighten up your mom's day.
There are four bookmarks included and all print out on one page. Just download, print and cut out along the dotted lines.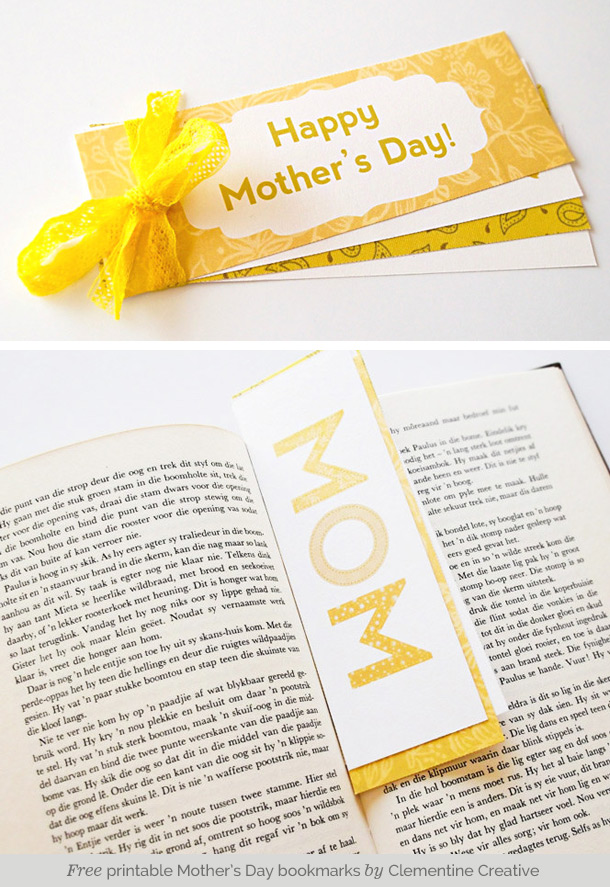 This bookmark set matches this printable Mother's Day card available in my shop!
What are you doing for your Mom this Mother's Day?