Looking for cute printable Halloween wall art for a kids party? Look no further! My collection of pastel Halloween printables are perfect for a not-so-spooky Halloween party.
Cute Printable Halloween Art for Kids
This set of 10 cute Halloween printable wall art can be used as signs, posters for a Halloween party, or art decorations for your walls.
The pastel colours make this great for a girl's Halloween party.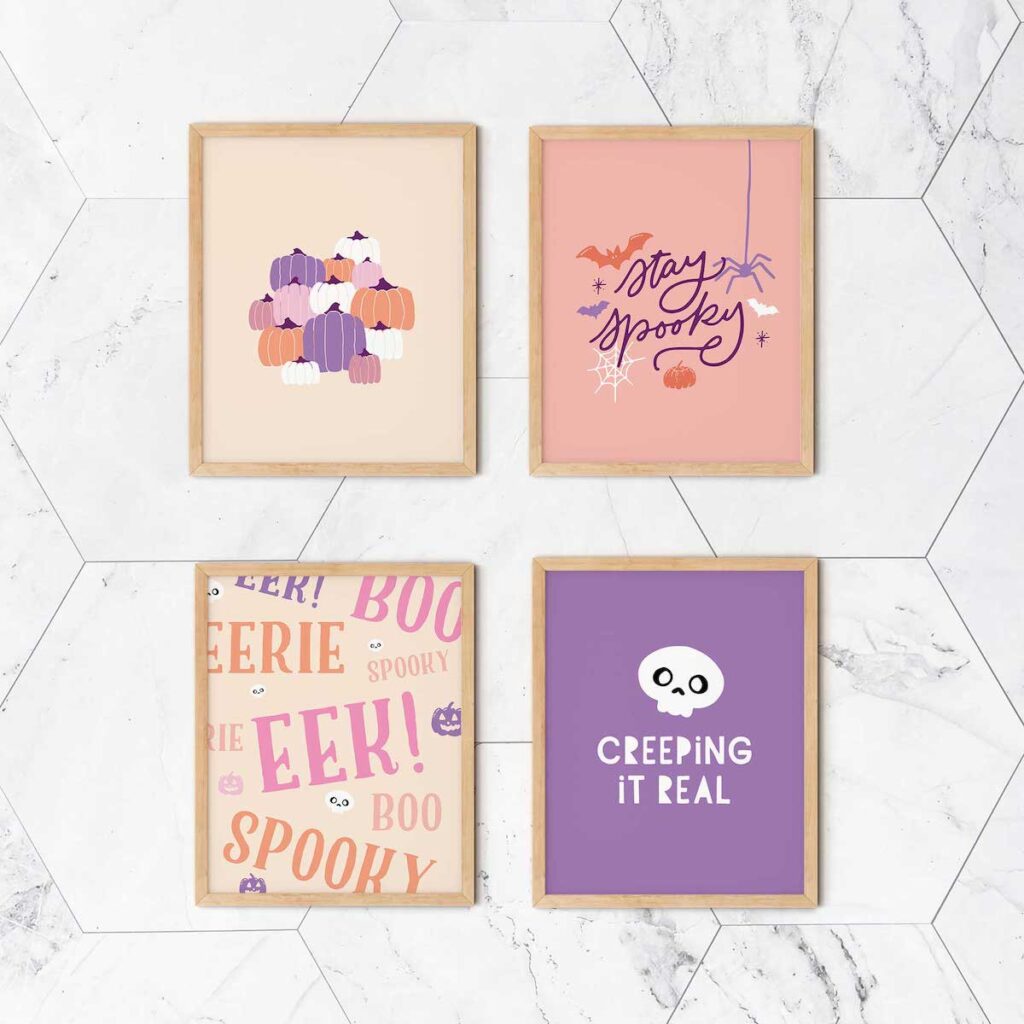 I had so much fun designing these cute pastel Halloween printables. I chose a colour palette of peach, pink and purple. I think these colours are great if you want to throw a not-so-spooky Halloween party. I was inspired by the pastel Halloween decorations on Pinterest. Simply gorgeous!
This cute Halloween wall art set will last you many Halloweens since you can print out new copies whenever you need!
The full set of 10 Halloween printables are available in my Etsy shop for a reduced rate.