I'm super excited to share these freebies with you today. Mother's Day is around the corner (the 2nd Sunday in May), and these free printable Mother's Day coupons are perfect as a sweet extra gift, or if you're just strapped for cash. I'm sure any mom will appreciate some pampering on her special day.
This post contains affiliate links. I may earn a small commission if you decide to purchase something through my links. Read my full disclosure here.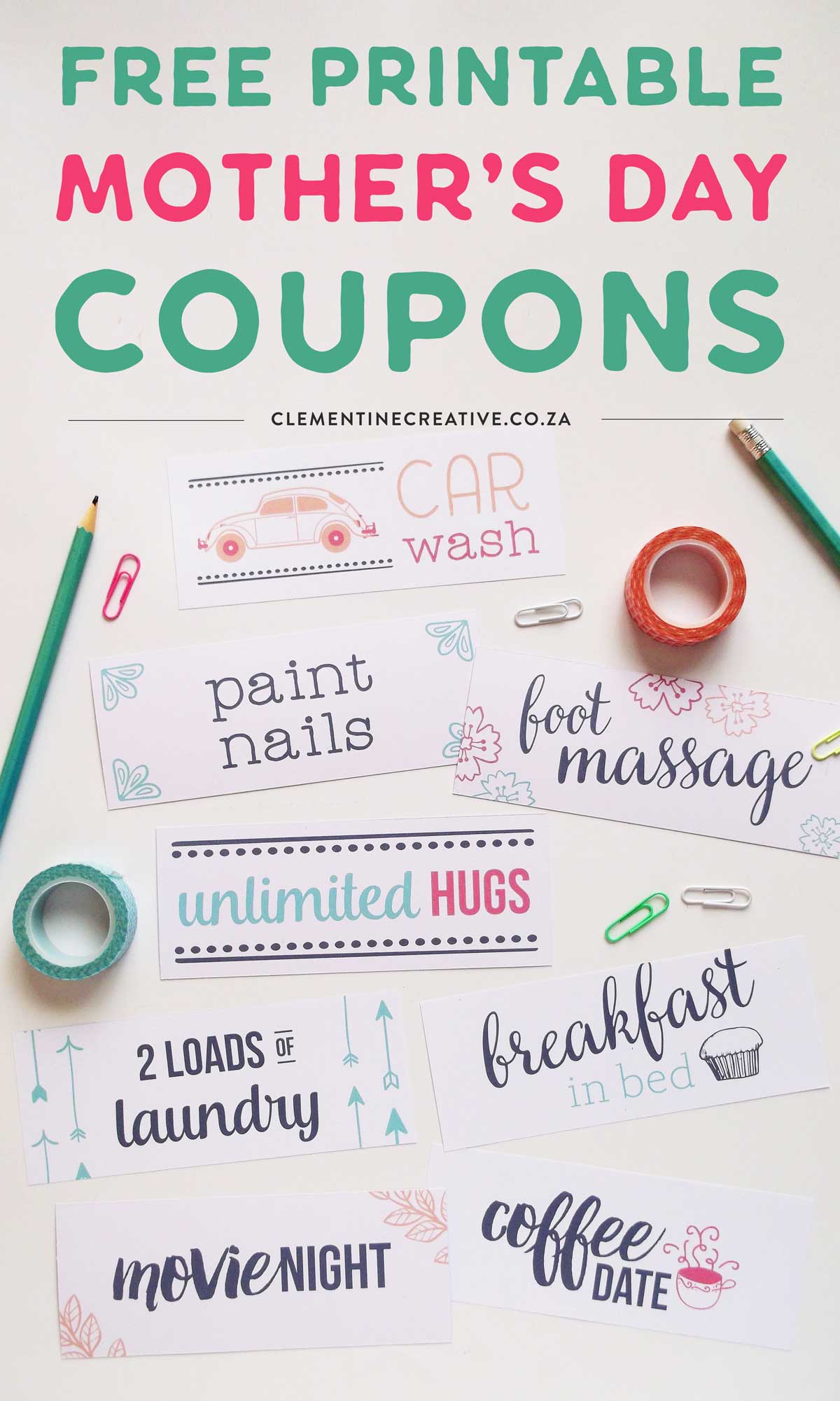 Included in this Mother's Day coupon kit are the following coupon messages: unlimited hugs, foot massage, paint nails, movie night, coffee date, 2 loads of laundry, car wash, and breakfast in bed. Also included is 4 blank coupons that you can fill in with your own message, like "free back rub". So whether you still live with mom, or not, you will be able to use a few of these.
To make these, all you need to do is print out the coupons on thick paper (to make it last longer), and cut out. So how to give these coupons to your mom? Well, I also made a free envelope that you can also print, cut and fold.
P.S. You might also like this free printable Mother's Day card and matching gift tags.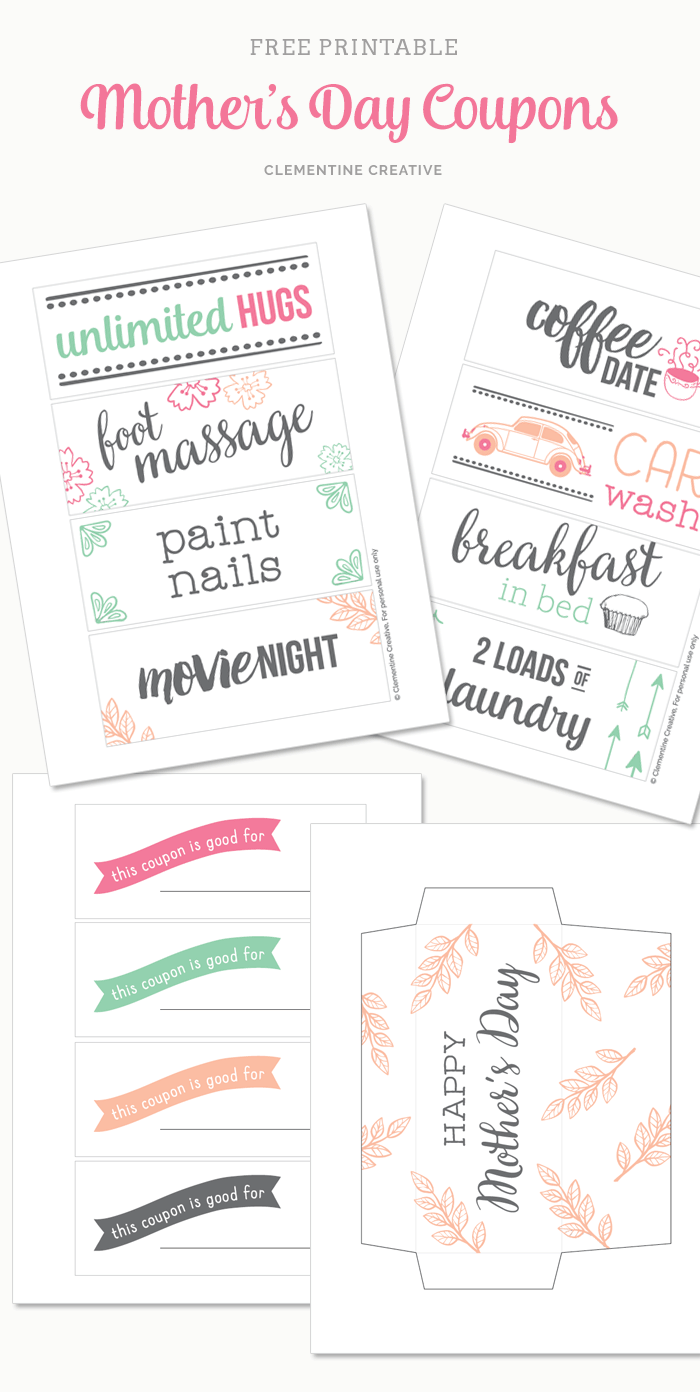 How to make these Mother's Day coupons
Download the PDF file below
Open the PDF file in Adobe Reader.
Go to File – Print.
Print on nice thick card stock that will make it look more professional. You can buy card stock at any office supply store. But find out first what paper weight your printer can support.
Cut out the coupons and envelope with a craft knife*.
Fold the envelope and glue the flaps. Place your coupons inside.
*If you're a kid by any chance, ask an adult to help you cut out these printables with a craft knife, or use scissors instead.
Download your free printable Mother's Day coupons here
Please note that all freebies on my site are for personal use only, and may not be sold. Feel free to share this freebie, but please credit me and link back to this page when placing my images on your blog or social media. Please DON'T link directly to the downloadable file; instead link back to the URL of this page.
Pin the image below to save it to Pinterest: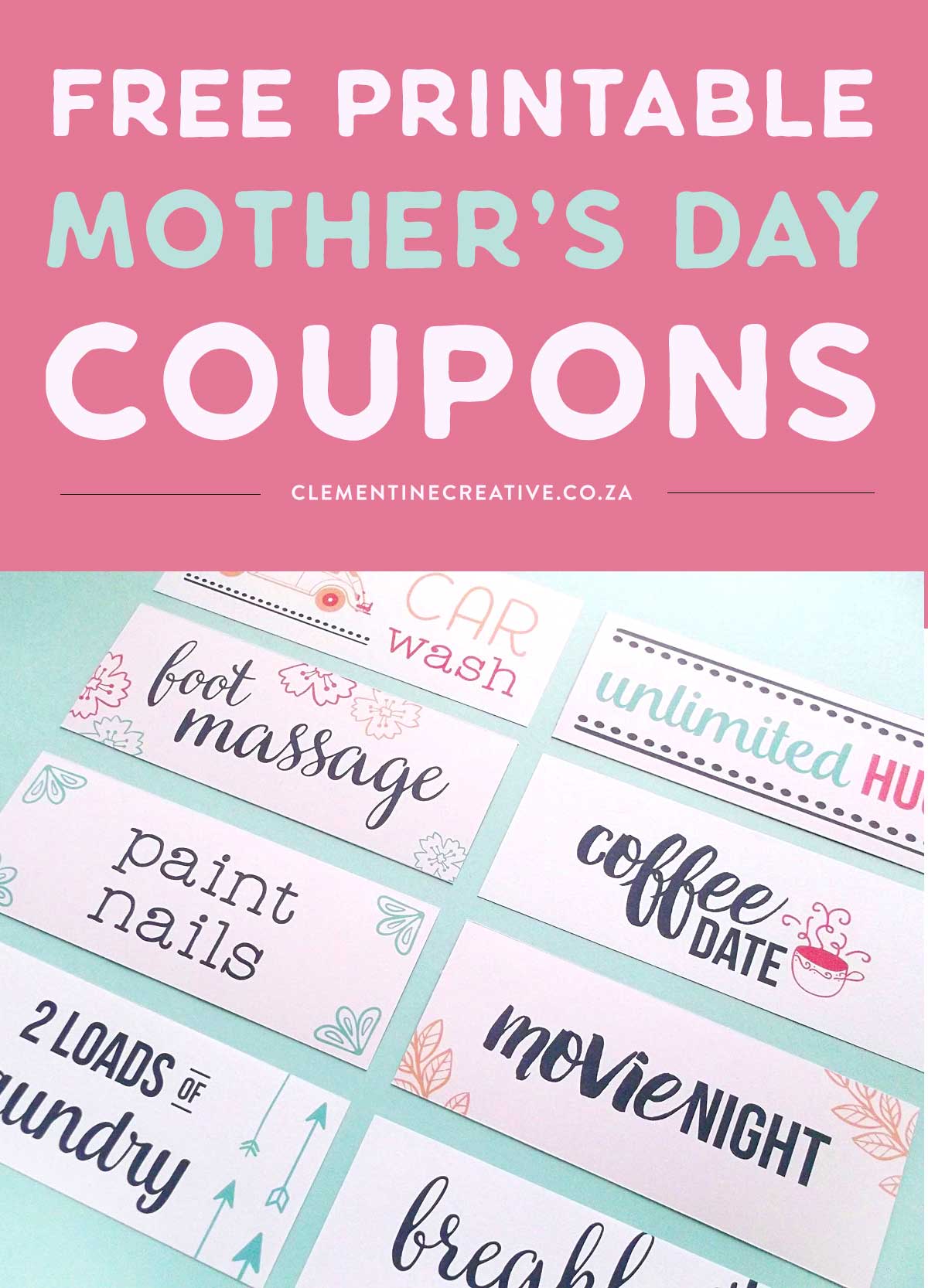 Related post:
I hope you enjoy making these for mom, and that she will enjoy it even more! Don't forget to give her a cute Mother's Day card too 🙂