Need some guidance and ideas for your New Year's resolutions? Download this free printable new year's resolutions worksheet PDF to help you out!
The New Year is a great time to set fresh new intentions for the year. However, I think that you can set your goals and intentions at any time of the year. So even if this worksheet is called a "resolution" worksheet, feel free to use it any time of the year.
This post contains affiliate links. I may earn a small commission if you decide to purchase something through my links. Read my full disclosure here.
Free Printable Resolutions Worksheet
This "my resolutions" printable includes 12 prompts or ideas to help you set your resolutions for this year. You'll be surprised to see what comes up in your mind!
Here are just a few of my own resolutions:
– Create 50 products for my new shop
– Practice my hand lettering and watercolour painting weekly
– Read a book at least one day a week
– Organise a drawer a day
P.S. You might also like this free printable 2019 calendar
This resolution worksheet is great for students, adults and kids! Let me know in the comments what you will be using it for.
It's available in 3 different sizes: US Letter (North America), A4 (Rest of the world) and A5 (for A5 sized planners).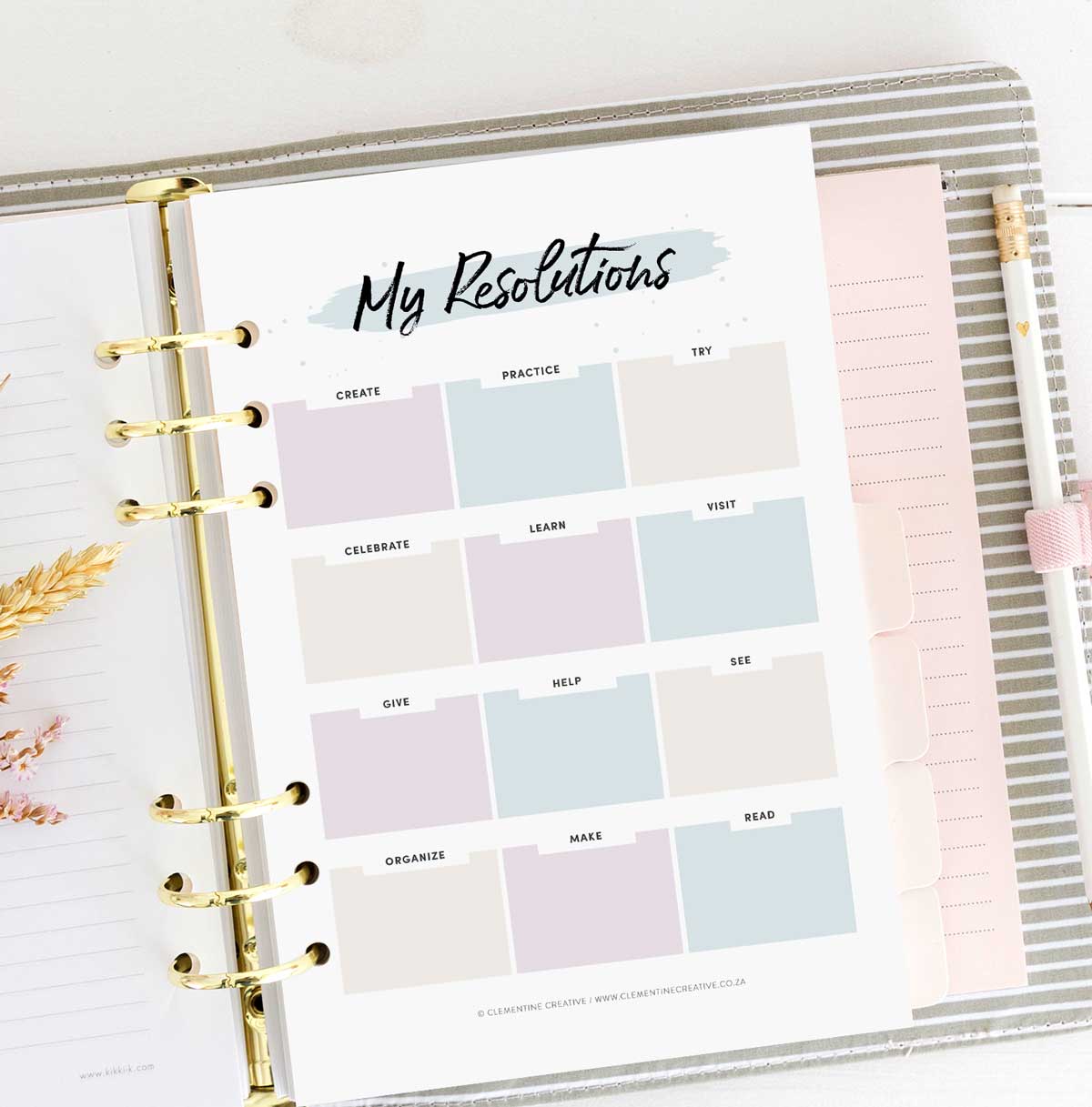 Supplies needed
A printer. Here is the printer I use.
Regular office paper.
How to use this free printable resolutions worksheet
Download one of the PDF files below.
Open the PDF file in Adobe Reader.
Go to File – Print. In the print settings window, choose "Fit" under Page sizes and handling.
Print as many copies as you need for your own personal use on regular office paper.
Place it in your clipboard.
Download your free new year's resolutions worksheet below
Click the buttons below to download the worksheet PDFs below from Dropbox. You don't need a Dropbox account. Just click the "download" button and save it to your computer.
US Letter is 8.5″ x 11″ – used in North America. A4 is 210 mm x 297 mm – used in the rest of the world. A5 is 148 mm x 210 mm.


Please note that all freebies on my site are for personal use only, and may not be sold, altered, copied or redistributed.
Pin the image below to Pinterest to keep it for later!
Related posts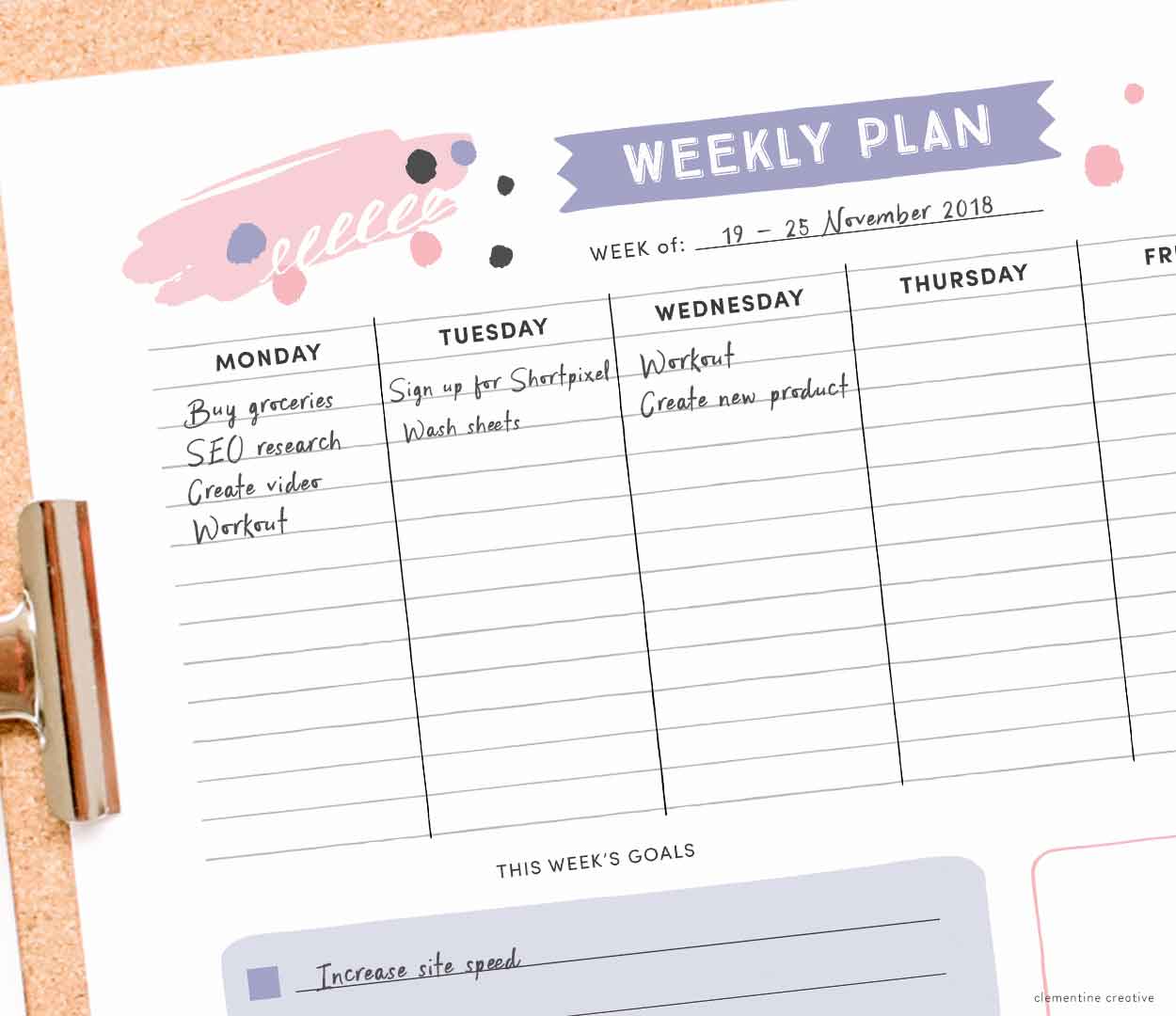 Printable 2020 calendar (available for a small fee)