A free printable life planner that will help you get your life in order! This printable contains 25 goal setting and planning pages that you can print out instantly.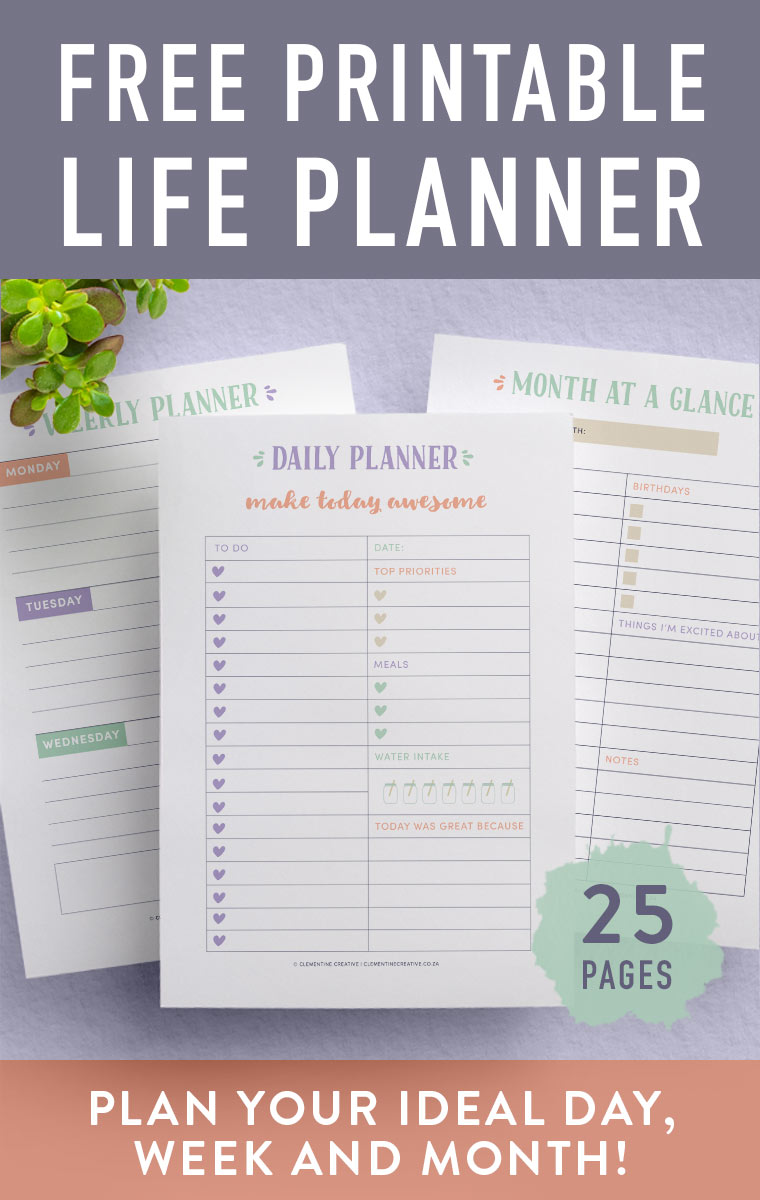 This post contains affiliate links. I may earn a small commission if you decide to purchase something through my links. Read my full disclosure here.
I sell the full printable planner for $27 but I have since decided to give away a stripped down version of this planner for free so that you can test it out!
Can you relate to any of the following?
– Do you ever feel like your brain is exploding with tasks you need to remember?
– Do you write down your to-do lists on different pieces of paper and forget where you left them?
– Have you tried to design your own planner, but feel like you don't have the time or skills to do it?
We all have busy lives and a thousand different things to remember. This eventually leads to us feeling overwhelmed and being unable to focus on our actual work.
But here's the thing:
"Your brain is a thinking tool, not a storage device." – David Allen
So shouldn't we remove that clutter from our minds and put it on paper?
That's why I decided to create a planner that we can print out and help us store all our thoughts and tasks.
Related post: Free printable resolutions worksheet
Free printable life planner – pages included
This free printable PDF planner consists of the following pages:
Future log
Goal tracker
Year at a glance
Project planner
Meeting tracker
Month at a glance
Monthly planner
Current project tracker
Weekly goals
Weekly planner
Daily schedule
Habit tracker
Daily planner
My resolutions
Meeting agenda
Notes
Travel planner
Meal planner
This printable life planner is going to get you organised in style! Every page was lovingly designed to be functional and pretty.
Flip through the PDF below to see what's inside!
Related post: Free printable weekly planner
The pages are undated and you can re-use them as often as you like. You will receive two versions: one with the weeks starting on a Monday, and one with the weeks starting on a Sunday.
You might also like these free printable top tab dividers for your planner
Printable planner sizes included: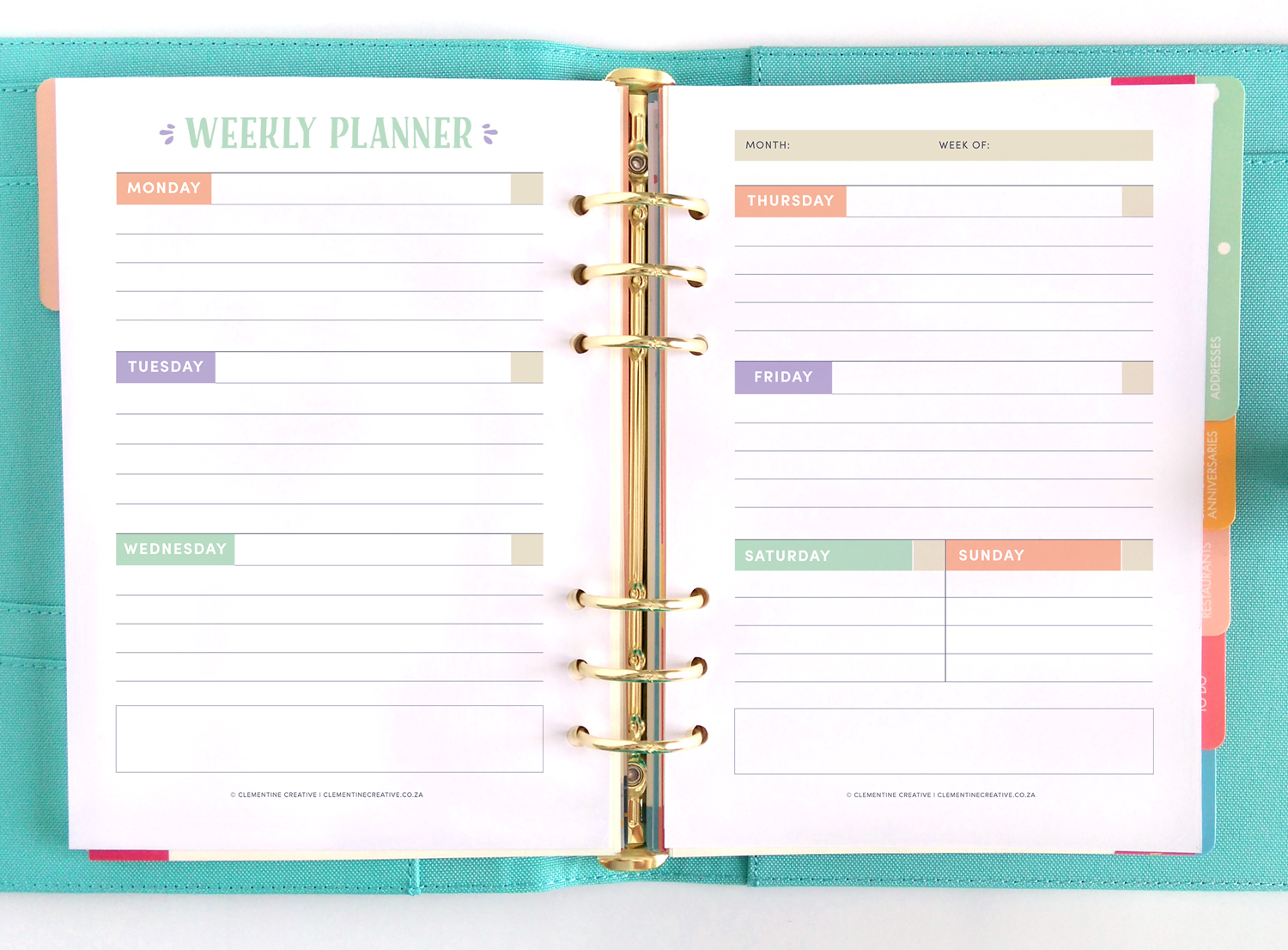 Planner supplies needed
Kit out your planner with these planner supplies
How to print this planner
Download the ZIP file below. Unzip it on a computer. It won't work on a mobile device.
Open the PDF files in Adobe Reader or similar PDF reader.
Go to File – Print.
Unlock this life planner by sharing it on Facebook
Or share it on Twitter
Please note that all downloadable files on my site are for personal use only, and may not be sold, altered, redistributed or claimed as your own. This planner has been password protected to prevent editing. A lot of hard work has gone into making it. You are welcome to feature this design in your own article, but credit and a link back to this post must be included. Thank you for respecting my terms!
Related posts
Free printable weekly planner page
Free printable resolutions worksheet